Rezvani Tank Military Edition SUV Offers More Security and Power
rezvani | rezvani tank | Rezvani Tank Military Edition | July 13, 2018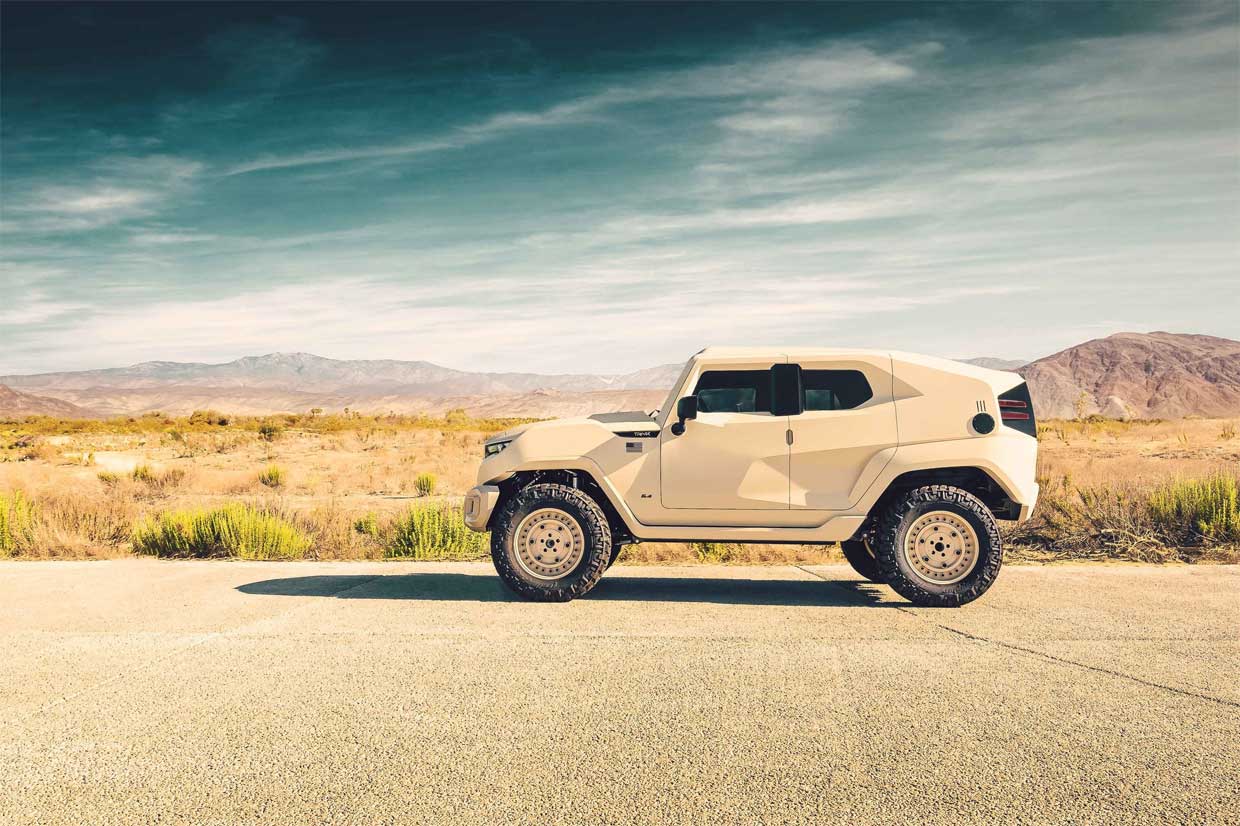 Rezvani showed off its over-the-top Tank extreme SUV for the first time last October. Now, the company is back with a meaner looking version of that custom-built SUV called the Tank Military Edition. This new model is designed for dignitaries and other folks needing a little extra protection from potential foes.
Standard features include B7 level bulletproof armor on the body and glass. It has bomb-proofing protection for the undercarriage, fuel tank, and cooling system as well. The door handles are electrified to shock bad guys who might want to get in. Plus, it has magnetic door deadbolts, ram bumpers, siren and horn options, strobe lights, blinding lights, an intercom, gas masks, first aid kits, and a hypothermia system.
The Tank also now has the option of a supercharged 707hp Hellcat V8 under the hood. That Hellcat V8 will tack $65,000 onto the $295,000 base price of the Beast Military Edition. An off-road package adds a 6-inch lift, 37-inch tired, Dynatrack ProRock 44/60 axle set with e-lockers, and front and rear 1350 drive shafts and FOX 2.5-inch remote reservoir shocks.
If you're a wealthy sheik, politician, business owner, or lottery winner, this is definitely the ride for you.