Hennessey Jeep Grand Cherokee Trackhawk Does 1/4-mile in the 9s
2019 | drag strip | hellcat | hemi | hennessey performance | jeep | jeep grand cherokee trackhawk | October 15, 2018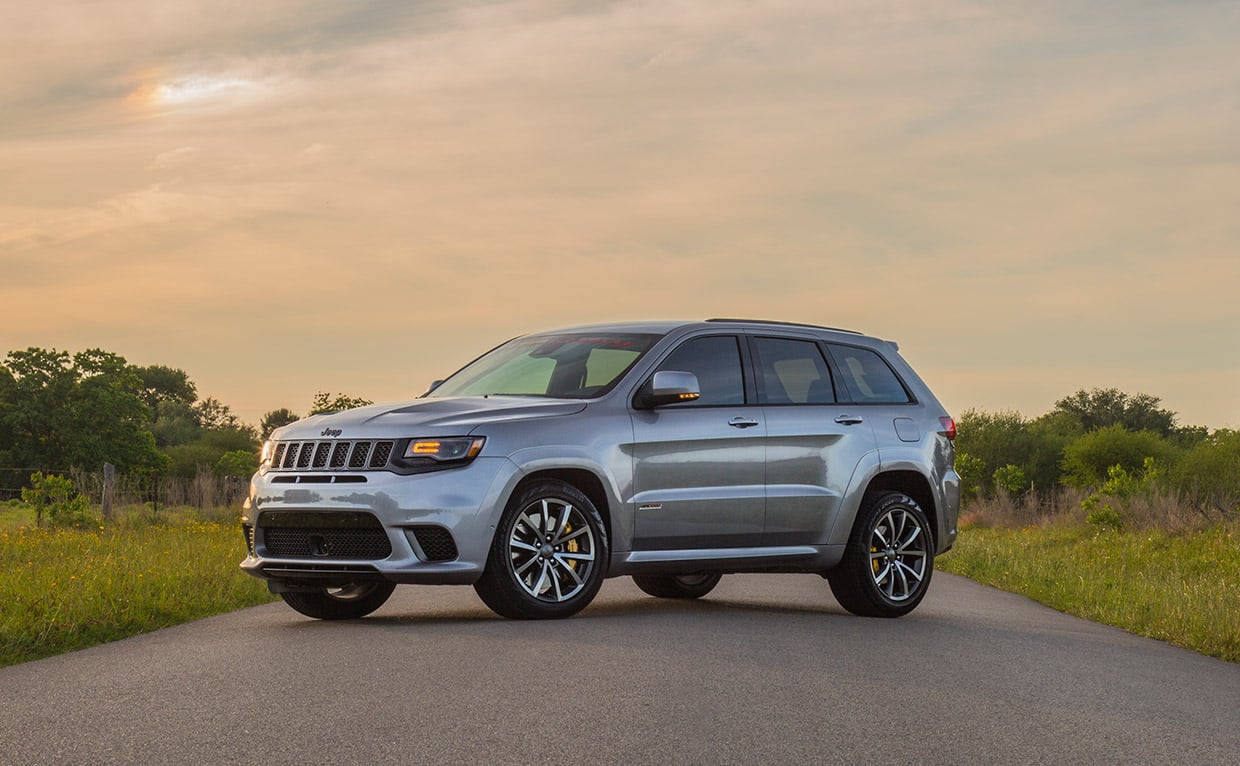 Packing a 707 hp Hellcat HEMI V8 straight from the factory, we already know that the Jeep Grand Cherokee Trackhawk is a monster. But the guys at Hennessey Performance are never satisfied with stock, and cranked theirs up to make an extra 500 horses or so. The result is a beast of an SUV which can now go from 0-to-60 mph in just 2.3 seconds.
The Hennessey HPE1200 engine upgrade adds upgraded pistons, rods, ported cylinder heads, camshaft upgrade, long tube stainless steel headers and a 4.5L supercharger system to the already impressive Hellcat engine. The result is an estimated 1200 horsepower, taking into account drivetrain loss. While testing the modded SUV, they managed to turn in an insanely fast 9.66 second 1/4-mile run at a speed of 145 mph.
Hennessey says those numbers make it the quickest accelerating SUV in the world. While I don't have a way of verifying that claim, I have no reason to doubt it. Of course, this isn't exactly a production vehicle anymore, and in order to hit those insanely fast times, they had to use 109 octane gas, and 22 psi of boost pressure. The SUV also has been modified with a switch that can send all power to the rear wheels to do a burnout of its super sticky Nitto 555R 275/40-20 drag radials, and then back into AWD mode at launch time for optimal traction down the drag strip.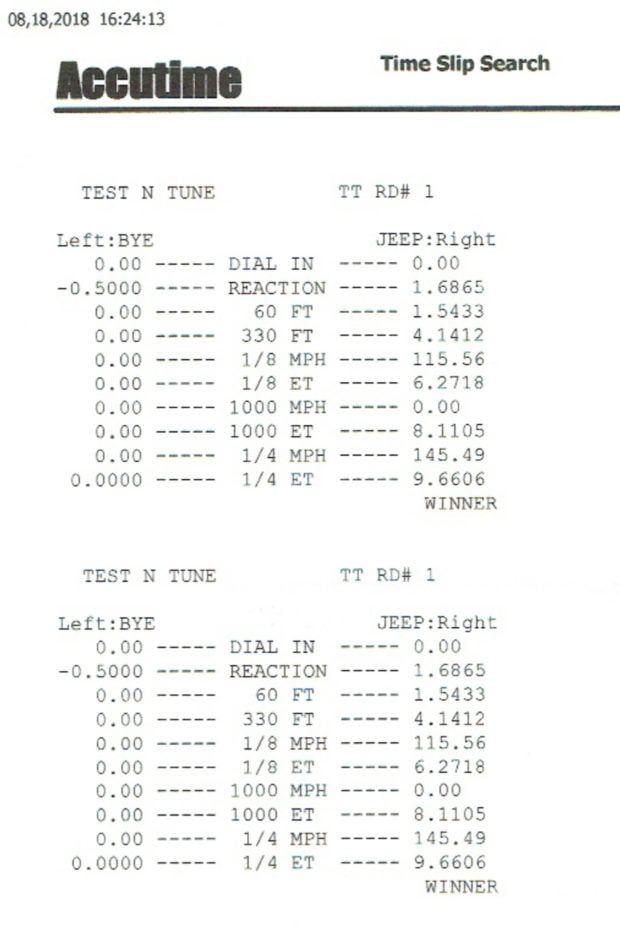 If you've got deep pockets, you can order an HPE1200 Trackhawk starting at $179,000, including the price of the 2019 Jeep Grand Cherokee Trackhawk. Keep in mind that Hennessey only plans on making 24 of these monsters, so you'll need to move fast if you want one. They probably won't be gone in 9.66 seconds, but they won't last long.