McLaren Teases Speedtail Hyper-GT, October 26 Reveal
mclaren | McLaren Speedtail | teaser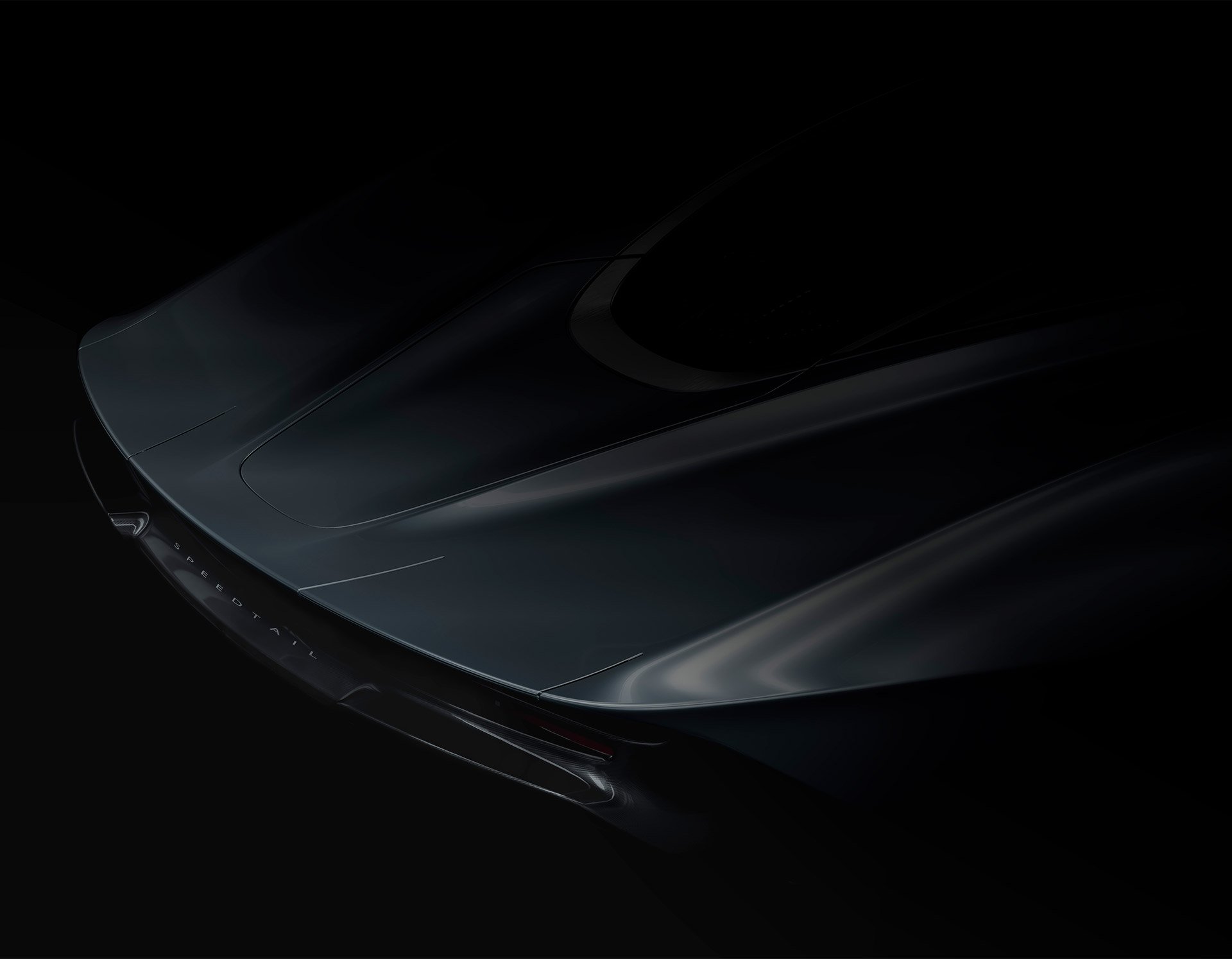 McLaren is teasing us with a tiny glimpse at its upcoming Hyper-GT car dubbed the Speedtail. We don't have much to look at yet, but we have for today is this teaser image that shows a shadowed rear of the car.
The British sports car maker is aiming at a top-speed for this car of over 243 mph. It will be powered by a hybrid gas-electric drivetrain that makes over 986 hp combined. Like the McLaren F1 of the past, the car will have three-person capacity with a centrally mounting driver and two seats to each side. The car is customizable via McLaren Special Operations.
The full reveal on the car will come October 26 at 8am EDT on cars.mclaren.com, but if you were thinking of waiting until then to decide whether to break out your checkbook, that's too bad. McLaren says it will build just 106 units of the car, and all of them are already sold – with a base price of £1.75 million – or about $2.3 million US dollars.