Brabus 2019 Mercedes-Benz A-Class is all Class
2019 | brabus | mercedes-benz | mercedes-benz a-class
The 2019 Mercedes-Benz A-Class is one of the least expensive ways into the world of Mercedes ownership. It's also a good looking car just as it is built from the factory. But if you'd like to upgrade things a bit, German tuning house Brabus has announced that it is tweaking that 2019 A-Class with better aero, suspension, performance, and style.
Brabus offers a PowerXtra B 25 S performance upgrade that bumps up Mercedes' A 250 gas model to 270 hp and 317 lb-ft. of torque. That is an additional 46 hp and 59 lb-ft. of torque over the stock vehicle. With the mods in place, the Brabus A-Class can hit 62 mph in 5.9 seconds. Power options for turbodiesel versions are also being developed.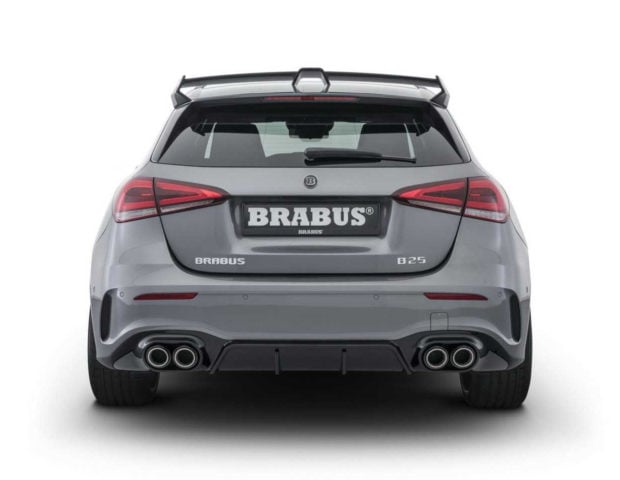 Styling bits include a spoiler on the rear of the roof that looks good and improves downforce. A diffuser insert is offered for the rear fascia. Available Monoblock wheels are offered in 17, 18, 19, and 20-inch sizes with performance or winter tires. Brabus has yet to announce pricing on the mods.