A Turntable and Radio for Classic Mustang Fans
audio | ford | ford mustang | gadgets | radios | retro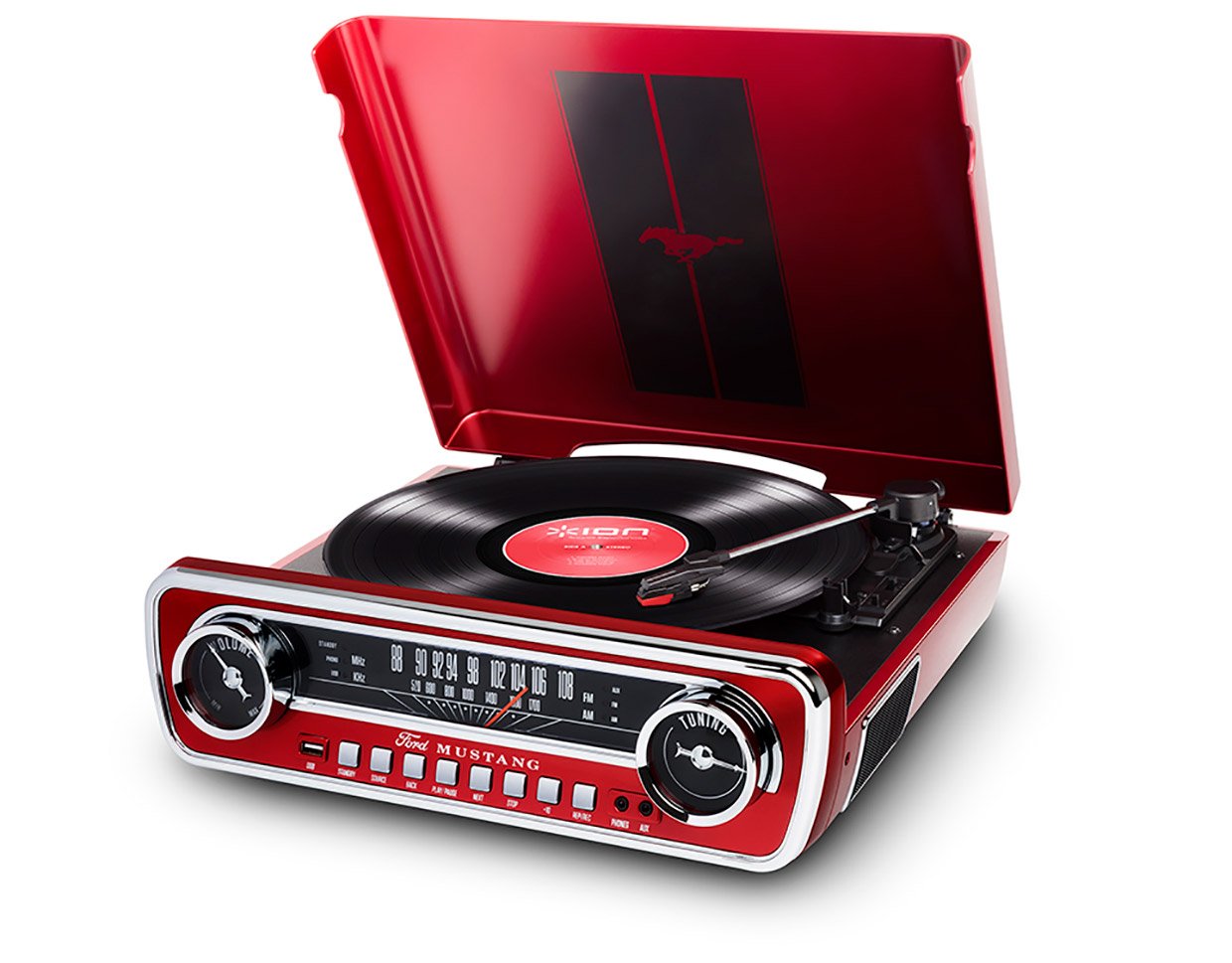 Are you or someone you know a pony car fanatic? Then check out this nifty product perfect for Mustang lovers. ION Audio's Mustang LP is a record player that pays tribute to the classic 1965 Ford Mustang.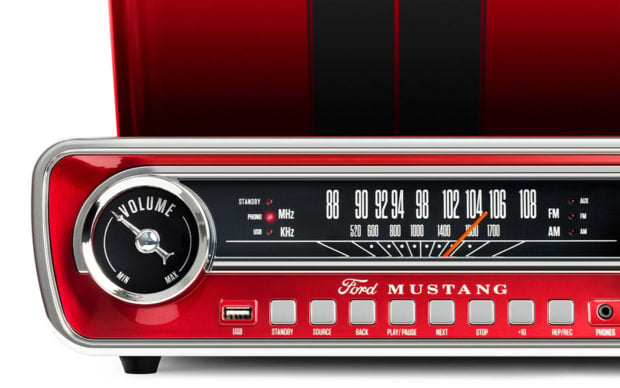 The shiny red music player not only plays 33 and 45 RPM records (and 78s with an optional accessory), but has an AM/FM radio tuner, USB and AUX inputs, and can even record your vinyl onto USB flash drives. The radio dial looks just like the original Mustang's horizontal speedometer, though it goes from 88 to 108 FM instead of  0 to 120 mph. The fuel and temp gauges have been replaced with volume and tuning dials, and its "hood" features the classic red white and blue three-bar Mustang logo.
The Mustang LP is available now over at Amazon for just $129.99(USD), and makes a fantastic gift for any fan of classic Mustangs.