Volkswagen T-Roc R Brings The Power
volkswagen | volkswagen t-roc | VW | February 26, 2019
---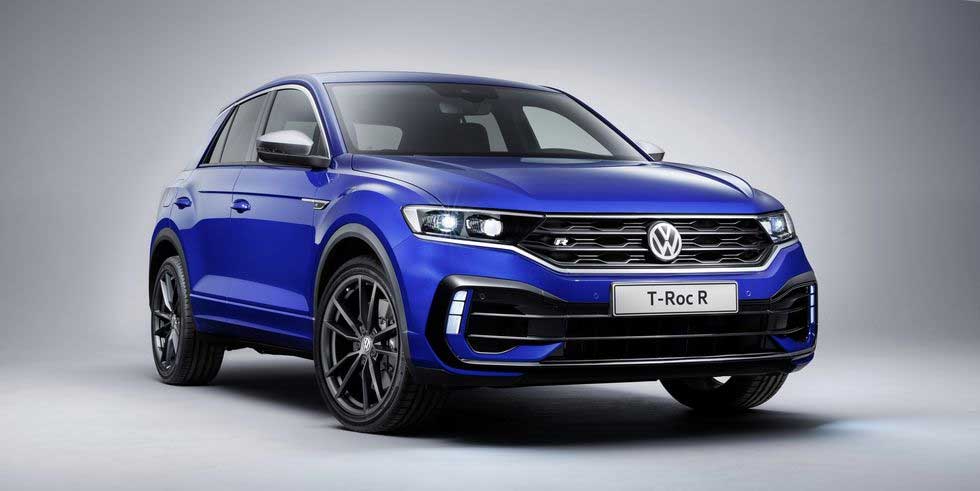 As cars fall by the wayside and people wanting SUVs and crossovers, more and more automakers are offering up performance-oriented versions of these vehicles. Ford has done it with the Edge ST and coming Explorer ST models, and now Volkswagen is getting in on the action, with the reveal of the T-Roc R.
The little T-Roc R has all-wheel-drive and is essentially the Golf R in an crossover package. It packs a turbo inline-four under the hood making nearly 300 hp. Mated with a 7-speed dual-clutch gearbox, it turns in a respectable 0-62 mph time of 4.9-seconds. Sounds like the perfect car for getting groceries in a hurry.
The sporty ride is lowered compared to normal T-Rocs, has a revised front and rear bumper, and larger wheels. It looks very cool, and I want to drive one. At this point the T-Roc R is only headed to Europe, and sadly we may never get it here in the states.