Is This the Return of the De Tomaso Pantera?
apollo | De Tomaso Pantera | dtprojectp | March 18, 2019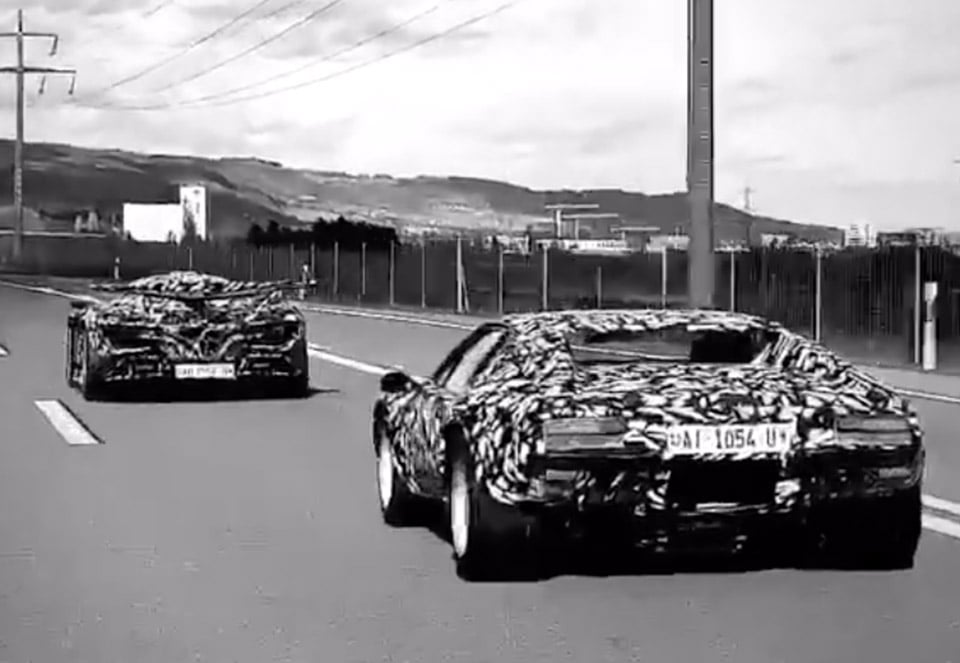 Like most kids in the 1980s into cars, my room was festooned with posters of Ferraris and Lamborghinis. I also had a poster of the De Tomaso Pantera and its iconic shape. Recently, a new car has been spied in testing, and its shape looks awfully familiar, even beneath its camo wrap.
This car looks very much like the Pantera of yore that was on my wall. The video, originally tweeted out by Apollo Automobili captured a brief glimpse at the car, currently known as the DTProjectP, complete with the meaty rumbling of what is likely a V8 engine in back.
The camo'd car in front is said to be a the upcoming Apollo IE hypercar, which is being developed by the same Chinese owners rumored to be working on the Pantera reboot.