2020 Ford Mustang Squeezes 330 hp from a 2.3L EcoBoost 4
2020 | ecoboost | ford | ford mustang | April 15, 2019
---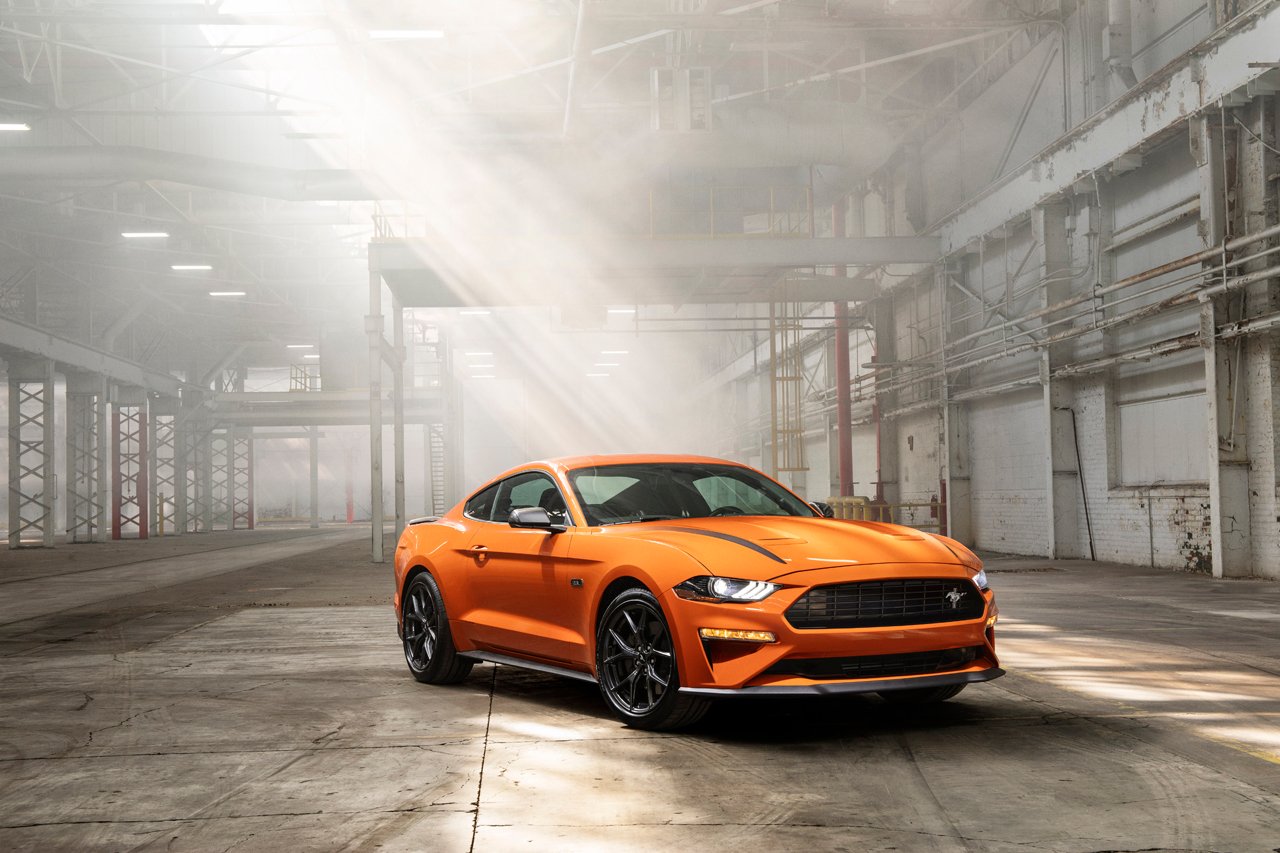 Ford makes some pretty cool performance cars. One of those cool cars is the Focus RS, which is out of production stateside. As close as you can get to a Focus RS here is the new 2020 2.3L High Performance Package Mustang. The car has a 2.3-liter EcoBoost that makes 330 hp and 350 lb-ft of torque – edging ever closer to the power that the one in the Focus RS packs.
To put that in perspective, hat is more power and torque than the Mustang GT made back in 2010 with its 4.6L V8 underhood. Ford says that the hopped up four-banger will push the 2.3L High Performance Package Mustang to 60 mph in the mid-4-second range. The car also gets tidbits from the current Mustang GT Performance Package, including GT brakes, and aero and suspension upgrades.
The car gets wide 19×9 front and rear wheels wrapped in sticky Pirelli P Zero Corsa4 tires as standard. An optional EcoBoost Handling Package adds wider 19×9.5 wheels and 265/40R tires along with semi-metallic brakes, specially calibrated MagneRide dampers, and a Torsen 3.55:1 LSD.
The car will hit dealers this fall and will be available on coupe and convertible EcoBoost Mustangs. Ford has yet to announce pricing.