2020 Dodge Charger SRT Hellcat Widebody Is One Badass Family Sedan
2020 | dodge | dodge charger | dodge charger srt hellcat widebody | srt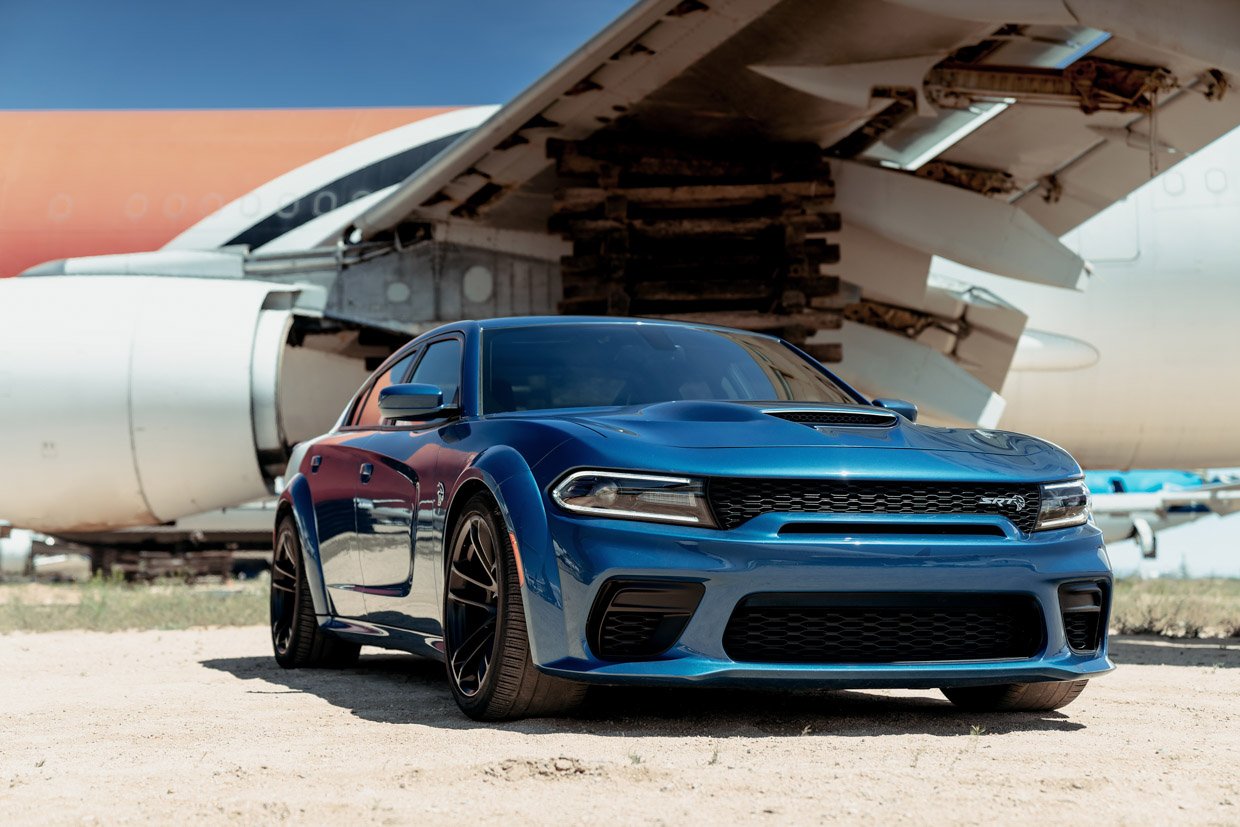 Dodge and SRT today officially took wraps off of its beastliest Charger yet – an aggressively kitted-out version of the world's only muscle car sedan that's just that much more bonkers. The 2020 Dodge Charger SRT Hellcat Widebody may have a long name, but it's a wiiiiiide car.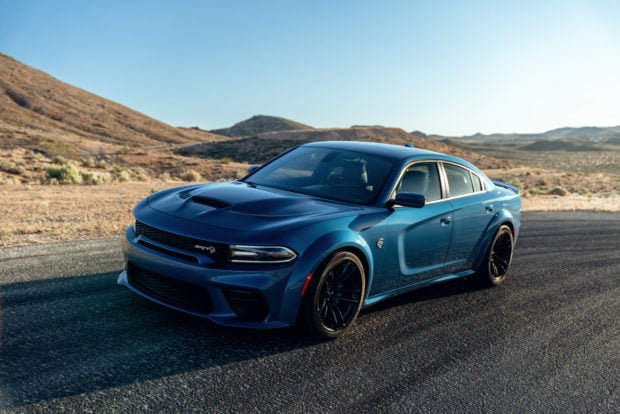 Starting with 2020, the widebody look will be the default for the Charger Hellcat, which continues to pack a supercharged HEMI V8 that makes 707 horsepower and 650 lb-ft. of torque.
The aggressive new Widebody exterior isn't just cosmetic, and helps the car grip better. The added 3.5″ of width makes room for 20″ x 11″ wheels, each wrapped in crazy huge 305/35ZR20 Pirelli P-Zero all-season performance tires. The Charger SRT Hellcat does 0-to-60 in just 3.6 seconds, 1/4-mile in 10.96 seconds, and 0.96 lateral g on the skid pad. Dodge says the widebody version runs 2.1 seconds faster around a 2.1 mile road course than the outgoing version.
You'll also get an SRT-tuned Bilstein performance suspension with three different modes for street, dragstrip, and track driving. It's got 15.4″ Brembo rotors with six-piston front calipers to help all this weight and power stop fast.
In addition, the car now has an electric power steering system, which Dodge says is better at adapting to different driving conditions, making for easier turns at low speeds, while offering sharp and precise handling on track.
Dodge has yet to announce pricing for the 2020 Charger Hellcat SRT Widebody, but we should find out in the coming months.