Rare and Beautiful Grabber Blue 1970 Mustang Boss 429 for Sale
1970 | for sale | ford | ford mustang | July 18, 2019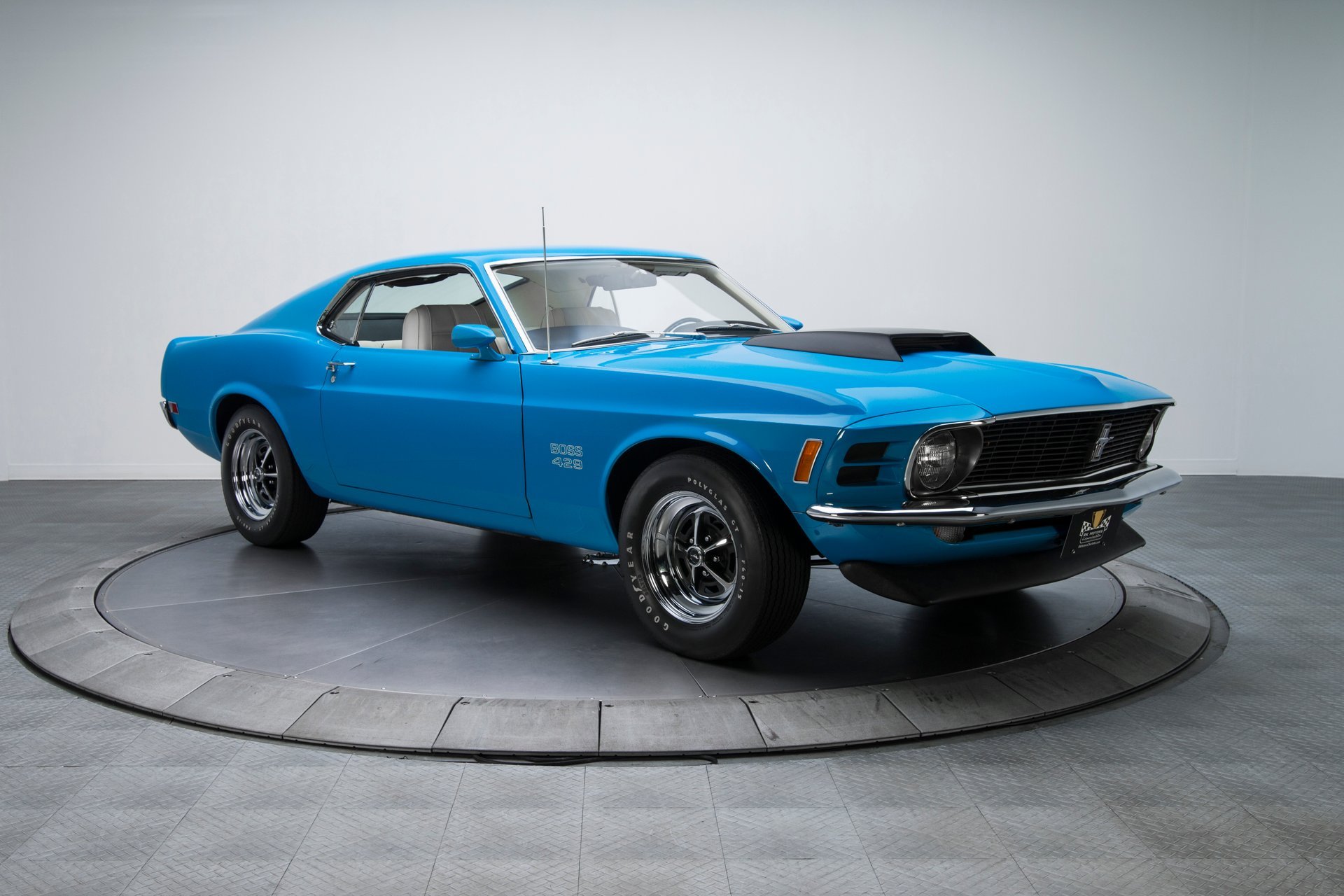 I have a real love for Ford Mustangs of the late 1960s and early 1970s, and if money were no object, I'd love to have a Boss 429 in my garage. This beautiful beast from RK Motors Charlotte should do the trick just fine.
This classic Mustang Boss 429 is decked out in iconic Grabber Blue paint, and has been perfectly restored as if it just rolled out of the dealership back in late 1969. The car has its original 429 cubic inch Cobra Jet V8 engine. Despite Ford's 375 horsepower factory rating, these monster engines actually cranked out more than 500 horses. It also has the proper Toploader 4-speed manual gearbox.
The car rides on classic 15-inch Magnum 500 wheels, and has a Track Pack rear axle, Traction-Lok diff, and just about every other correct component, thanks to a soup-to-nuts restoration. Just 500 of the 1970 Boss 429 were made, so this is an exceptionally rare beast.
If you've got $279,900 kicking around in your bank account, you could be the proud owner of this magnificent classic sports car. Head on over to RK Motors Charlotte for more details.