Jaguar XE SV Project 8 Cracks Its Own Nurburgring Record
jaguar | jaguar xe sv project 8 | nurburgring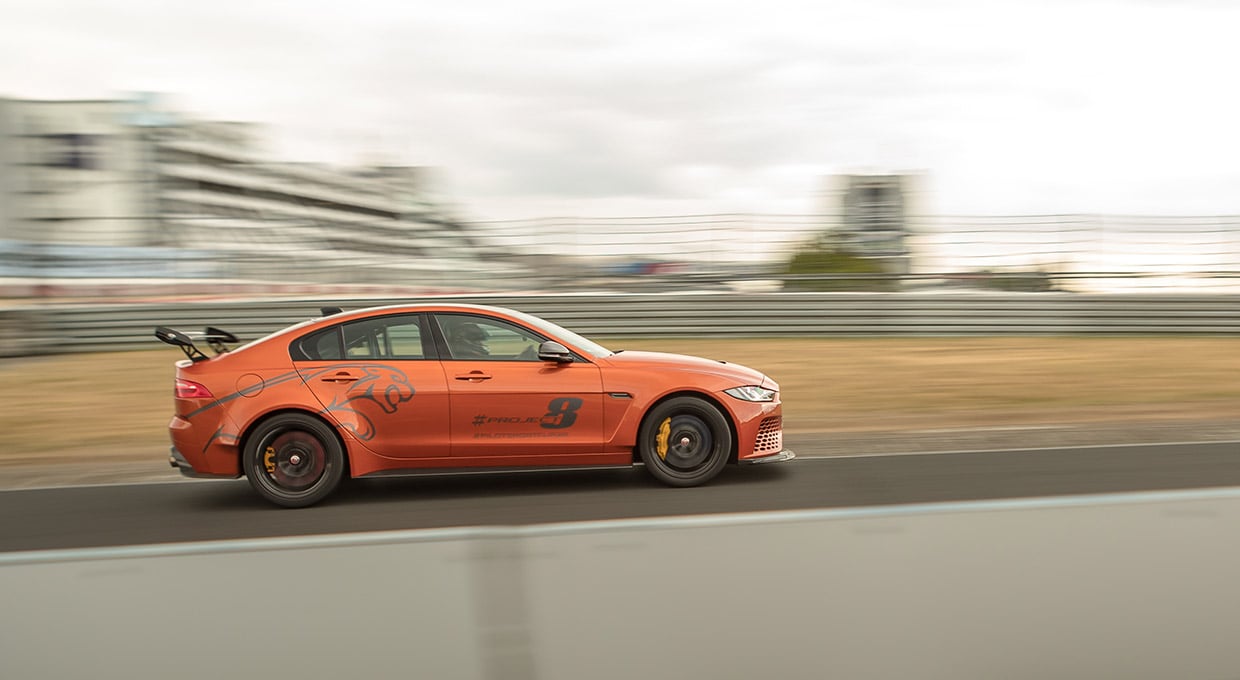 The Jaguar XE SV Project 8 might have a goofy name, but it's not a goofy car in any way, shape, or form. This is a serious sedan on steroids, and a car I'd love to have in my garage if money were no object.
Not too long ago, the Project 8 broke the Nürburgring Nordschleife record for production four-door, putting down an impressive lap time of 7 minutes, 18.361 seconds. That's 2.9 seconds faster than the prior record, and about 7 seconds speedier than any other production sedan ever.
The 591 horsepower Jag was piloted by driver Vincent Radermecker, and the car got a little extra help in the grip department thanks to a new set of Michelin Pilot Sport Cup 2 R tires.
You can check out a 360-degree, in-car video of the crazy fast lap below: