Ford to Reveal Mustang-Inspired Electric SUV on 11/17
2021 | EV | ford | ford mustang | mustang ev | October 24, 2019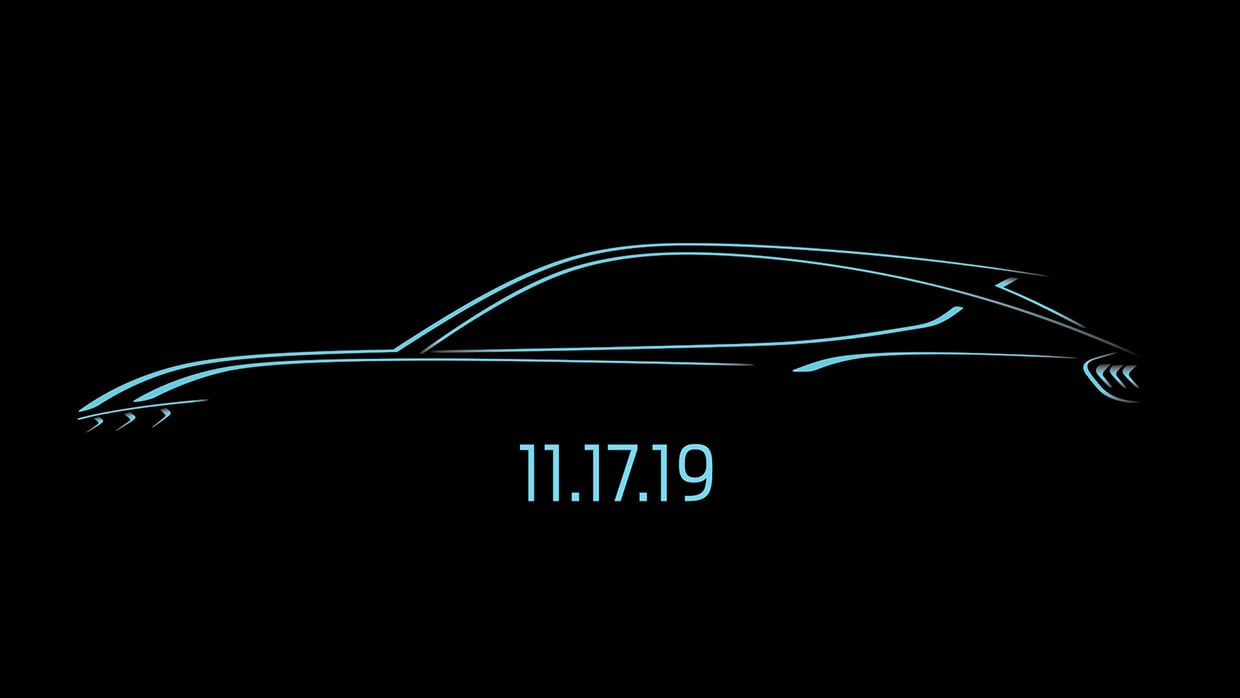 Ford has been teasing us for quite some time that it was working on a crossover SUV that gets its inspiration from the Mustang. Now we finally know when it will be revealed to the public, with the vehicle breaking cover on November 17.
Other than the teaser of its side profile shown here, we don't know much about the new model other than the fact that Ford says it definitely won't be boring. The image doesn't give away a lot, but it's got a smooth and sleek roofline, and triple lighting elements both in front and rear as a nod to the 'Stang.
While the idea of a Mustang SUV seems a bit odd at first, the fact is that electrified power trains can be insanely fast, and with modern chassis and suspension design, and the low center of gravity and balance a battery pack affords, it's definitely possible to build a fun and sporty electric crossover.
We won't have to wait long to find out what Ford has up its sleeves, and to finally find out the new vehicle will be called. While earlier rumors pointed to "Mach 1," I kind of hope they just give it its own unique name so the naysayers don't have something to complain about.