Omaze Giving Away Electric VW Beetle Convertible
1965 | charity | contests | convertible | giveaways | volkswagen | volkswagen beetle | VW | zelectric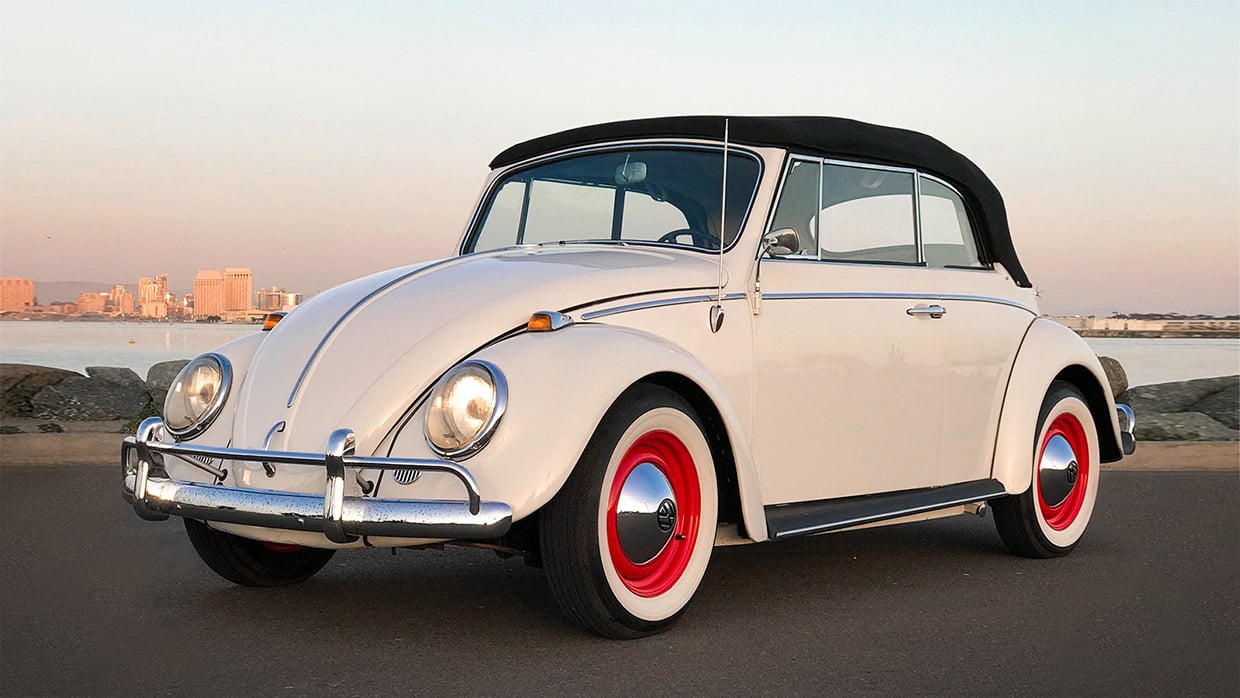 Do you love the classic Volkswagen Beetle? While its original internal combustion engine left a whole lot to be desired, the idea of a bug with a torque-y electric motor sounds like it could be lots of fun. Thanks to the guys at Omaze, you've now got the chance to win just that – an electric-powered Beetle.
This fully-restored 1965 VW Beetle convertible was customized by Zelectric Motors, and is driven along by a 102-horsepower electric motor, powered by a Tesla battery pack. It can travel up to 100 miles per charge, and does it in style too. Just look at all that shiny chrome on the bumpers and domed hubcaps. That red leather interior looks great too. Though I wouldn't want to try and cram my 6-foot-tall frame into that back seat.
The vehicle – valued at over $102,000 – is being given away in an Omaze raffle to one lucky winner, with the proceeds from the giveaway going to The Planetary Society. Founded by Carl Sagan, and now run by CEO Bill Nye, this organization is dedicated to the advancement of space science and exploration.
You can enter for as little as $10, though the more you contribute to the cause, the more entries you get, and the better chance of winning this awesome little car. The deadline to enter is November 14, 2019 at 11:59 PT, so get your entries in quick!