Nürburgring Monopoly: Go Directly to the Green Hell
board games | fun | monopoly | nurburgring
I've traveled quite a bit in pursuit of stories over the years, but still have yet to take a lap around the Nürburgring, the famed German racetrack that over the years has claimed many a car and driver due to its degree of difficulty and length. I'm hoping to get there some day, but for now, I might have to settle for the Nürburgring on my dining table.
Road and Track spotted this sweet Nürburgring edition of the classic board game Monopoly. Decorated with imagery of the track, the game asks players to purchase famous sections of the track, along the way taking pit stops, participating in team meetings and races. Naturally, they kept the Free Parking space on the board. The player tokens include racing-themed items like an F1 car, a helmet, impact wrench, tires, and a trophy.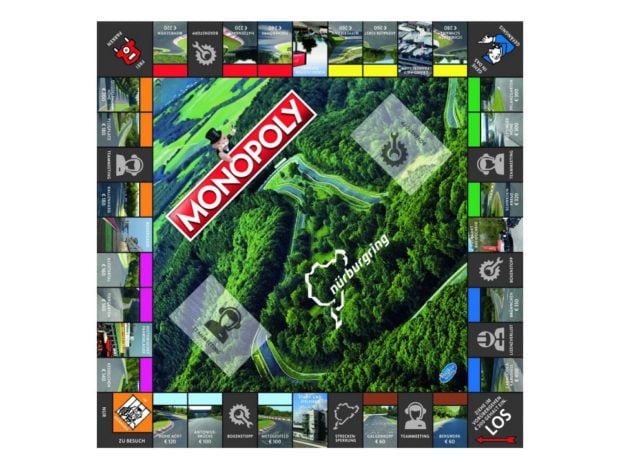 Keep in mind that the game is in German, but it's self-explanatory if you're familiar with Monopoly at all. It appears that the game is available exclusively from the Nürburgring gift shop – which fortunately has an online presence.