2020 BMW M2 CS Coupe Specs and Pricing Details
2020 | bmw | BMW M2 | bmw m2 cs coupe | December 17, 2019
---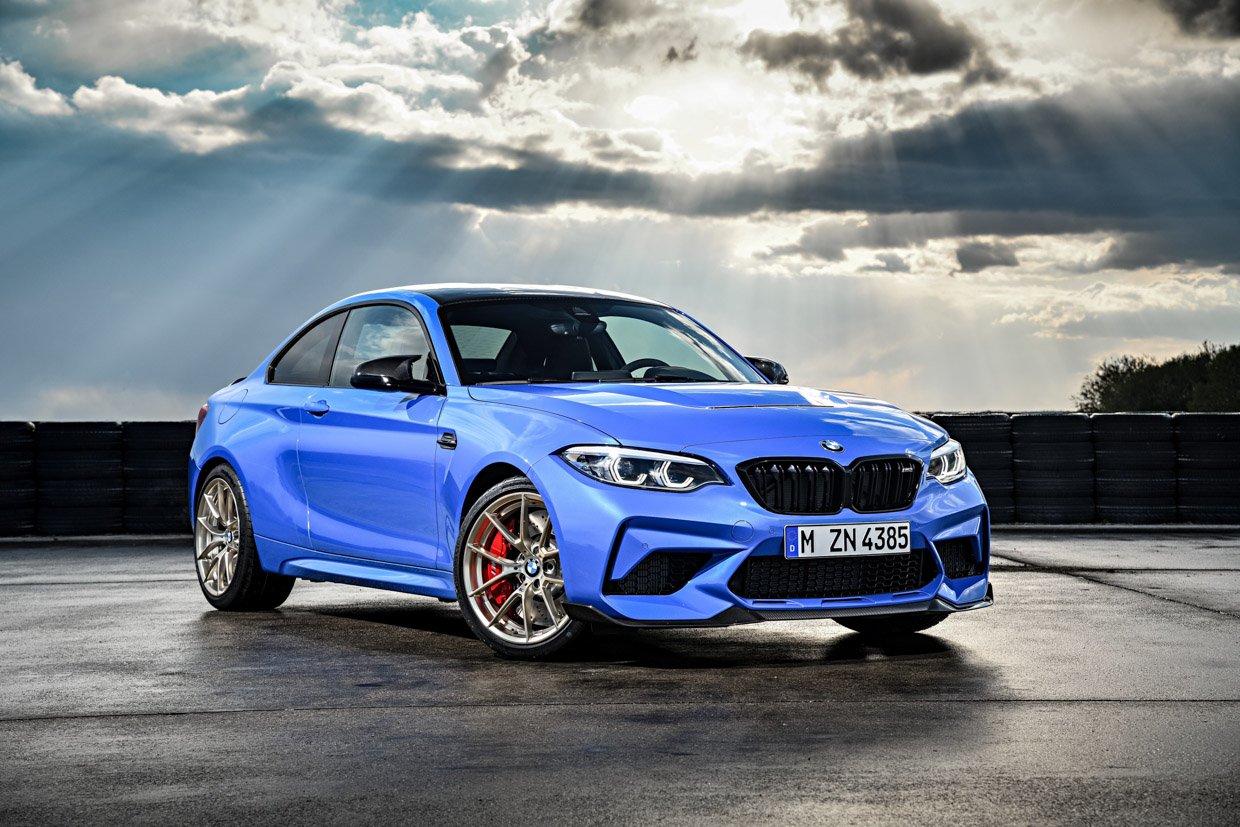 Frankly, I think the BMW M2 was pretty close to perfect from the minute it first turned up in 2015. But that certainly didn't stop BMW from trying to improve upon it by giving it more power and reducing weight. First, they gave us the M2 Competition, and now we have the even more potent M2 CS Coupe.
Priced at $83,600, this 2020 sports coupe demands quite the premium over a stock M2 Competition, which starts just under $60k. The big differences with the M2 CS Coupe start off with the 3.0-liter S55 V6. In this flavor, it makes 444 horsepower, an increase of 39 horses over the M2 Competition, along with 406 lb-ft. of torque. The car also has seen an unspecified amount of weight reduction through the use of carbon fiber reinforced plastic (CFRP) panels for its hood, roof, and other aero components.
Available with either a 7-speed dual-clutch automatic or a 6-speed manual, the M2 CS zooms from 0 to 60 mph in 3.8 seconds with the auto, or 4.0 seconds with the manual. Top speed is estimated at 174 mph. Other upgrades include a special dual-branch exhaust system with electronic exhaust valves, a standard active locking differential, and standard adaptive suspension, chassis, and steering. Inside, you'll find special carbon fiber and Alcantara trim.
BMW says the M2 CS will be available for one model year only, and it should land in U.S. dealers sometime in the latter half of 2020.