Fixing the Pontiac Aztek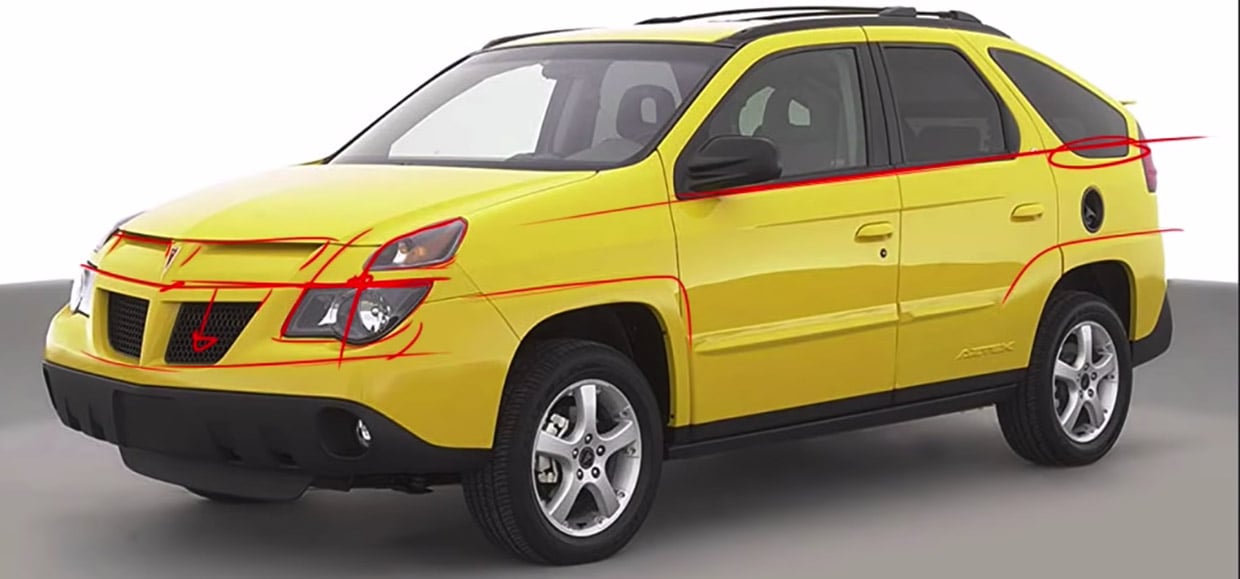 The much-derided Pontial Aztek sits atop many lists for being the ugliest car ever produced. And while it might have had some redeeming qualities, its exterior design most certainly was not one of them. But with a little nip here and a tuck there, could the Aztek have been a much better looking vehicle? Someone decided to see if that would be possible.
Industrial designer Marouane Bembli aka "The Sketch Monkey" took the production design for the Aztek, and got to work with his tablet, tweaking and tuning the ugly little crossover, massaging it into something a bit more appealing. Along the way, he took his digital scalpel to the strange double-decker grille, hideous headlights, gawky C-pillar, and overworked body.
Watch the video below and decide for yourself if his redesign is a success:
Cutting down on the extraneous body sculpting definitely helps, as does the much improved rear section. What do you think of Marouane's redesign?