Carspotting Japan: AIMGAIN Custom Suzuki Jimny Mt.8
4x4 | carspotting | Custom Cars | japan | Japanese | Modified | off-road | suzuki | suzuki jimny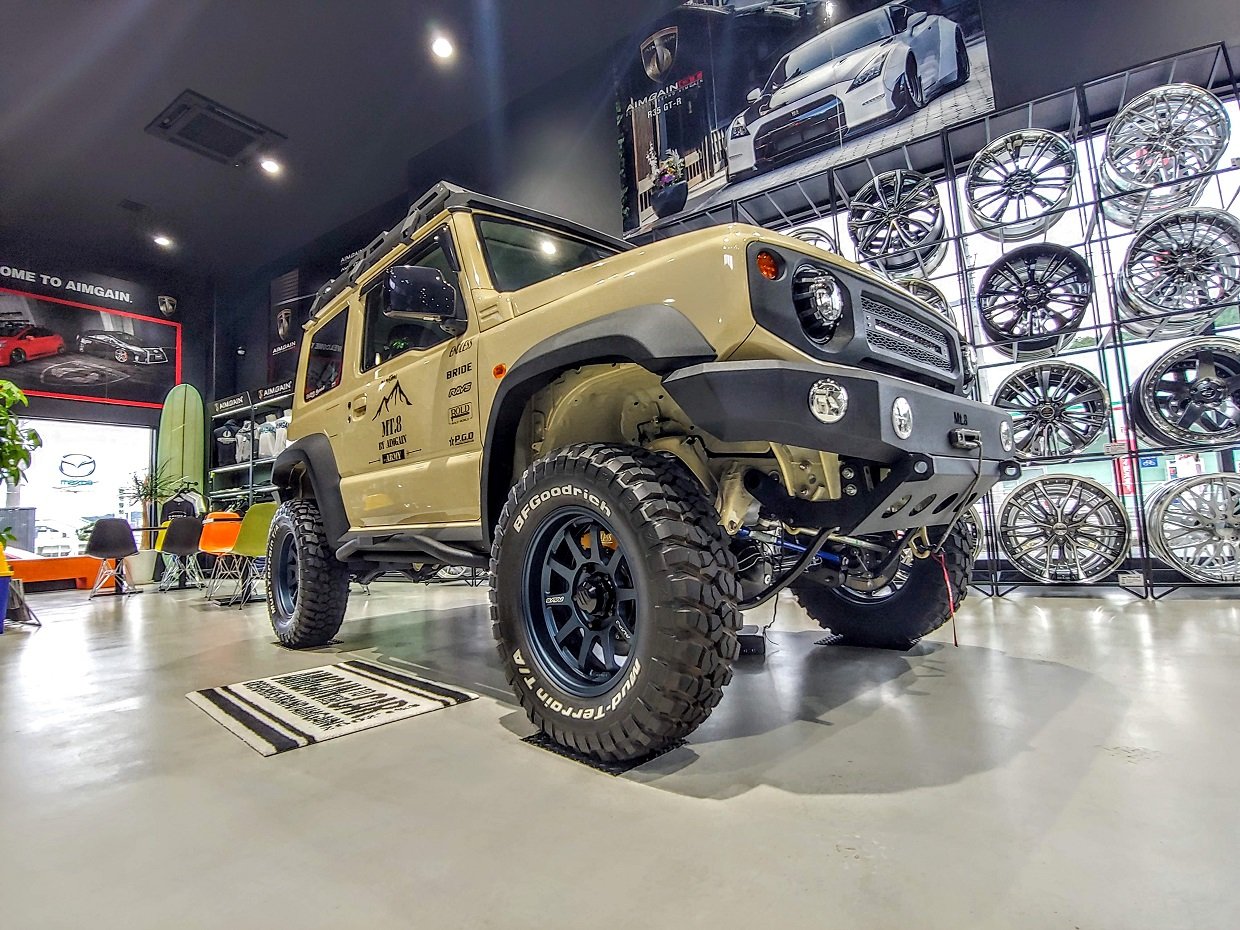 Regardless as to whether you call it the off-road-ready Wrangler of Asia, the Suzuki Sidekick, or the micro-sized G-Wagen of Japan, there is one thing that you cannot ignore: The Suzuki Jimny is a massive hit. With nearly 3 million units sold globally, and aftermarket enthusiasm bordering on Jeep zealotry, the hype surrounding this mighty little SUV is deafening.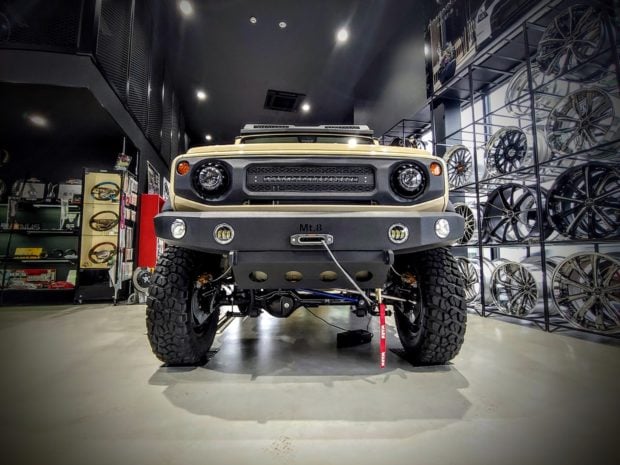 Which leads us to today's carspotting… a vehicle found in the furthest reaches of Saijo Higashi Hiroshima – a place where I once lived for a year, due to Hiroshima University being located right up the road. Nostalgia aside, the Japanese aftermarket company known as AIMGAIN International is widely revered for its carbon fiber creations, bagged VIP cruisers, and insanely cool custom supercars. So imagine my surprise, when I walked into their showroom, only to find a fully modded Suzuki Jimny patiently waiting.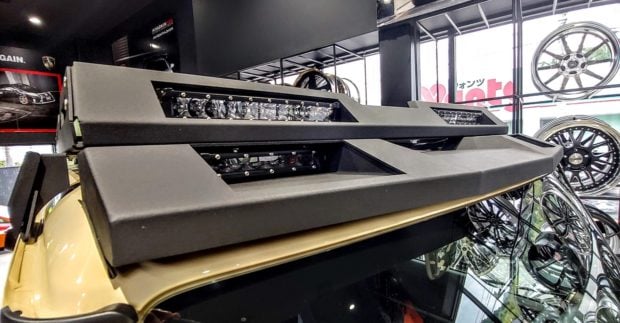 This little SUV was a major game-changer for AIMGAIN, as it provided an affordable platform that was already extremely popular with Japanese buyers. Mods come in all manner of form and fashion here. From custom bumpers with integrated steel skid plates, to an LED-loaded roof rack, side guards, and a carbon hood, appeal is everywhere on the AIMGAIN Suzuki Jimny Mt.8. Hell, it even has a Warn Axon 55-S Winch Kit on board for when things get dicey off-road.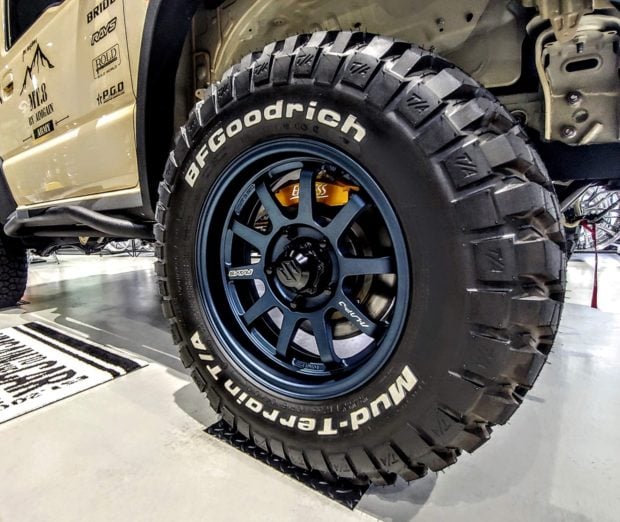 Rays A-LAP-J forged alloy wheels in a Matte Blue Gunmetal color come wrapped in BFGoodrich rubber and reside in an off-road-ready 16×5.5″ configuration under all four corners of this Jimny.  A bit of digging reveals that according to the wheel manufacturer, this wheel design is, "… the most lightweight wheel designed for the Jimny…" which for those in the know, is not hard to believe. Behind these ultra high-end forged alloys resides an Endless big brake kit, with a custom lift kit behind each brake.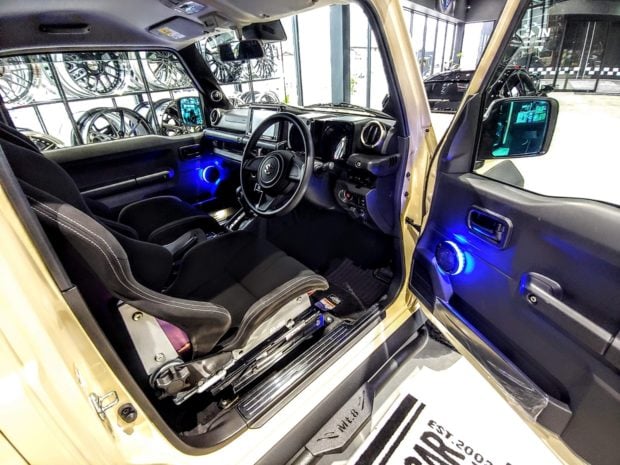 Internally, you've got a set of heavily bolstered Bride seats up front, with AIMGAIN offering a quilted seat cover as an off-the-shelf buyer option. Meanwhile, motor mods remain hush-hush, as AIMGAIN potentially looks to empower the 100-horsepower 1.5-liter pipsqueak of an engine. Personally, I'd take a Suzuki Jimny just like this, but with a series of intake, exhaust, and ECU mods, and then I'd dump the silly spare out back for a full-size replacement with a forged Rays center piece. Thoughts behind this are simple: If you can afford four of these wheels, you should be able to score one more…