Ford E-Transit Electric Van Announcement Coming on November 12
ford | Ford E-Transit | vans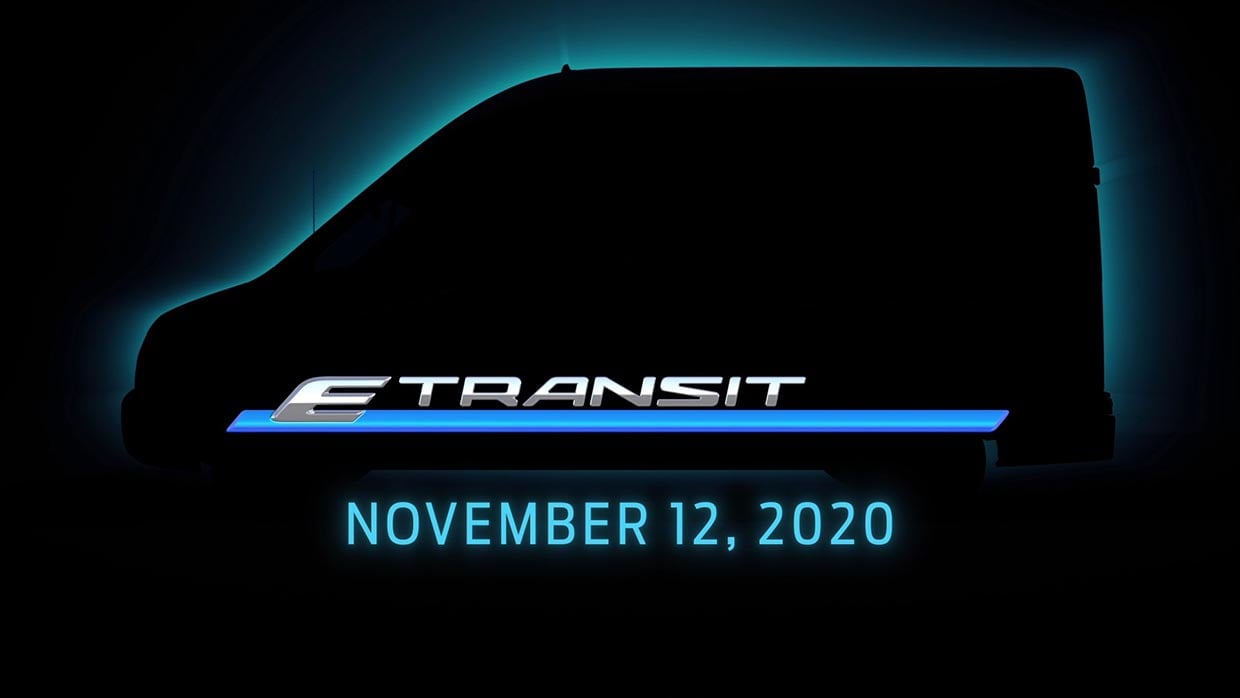 Ford is teasing a new version of the world's best-selling cargo van, the Transit, called the E-Transit. Ford will be offering the pure-electric van in a time when many cities, particularly in Europe, are imposing ever-stricter standards for emissions in congested city areas.
For now, Ford is only teasing the new van without offering any indication of critical details like cargo capacity, driving range, or battery size. What we do know is that it is fully-electric and produces zero emissions, and that full details will be announced on November 12.
Ford also notes that people are increasingly open to delivery services that use electric vehicles according to a new survey conducted in the US, the UK, and Germany. In some cities in Europe, only electric vehicles are allowed in certain areas, so vehicles like this will become increasingly important. We will be listening on November 12 to hear all the details Ford offers on its new electric van.