Alfa Romeo 4C Spider 33 Stradale Tributo Is the Last Hurrah for North America
2021 | alfa romeo | alfa romeo 4c | roadsters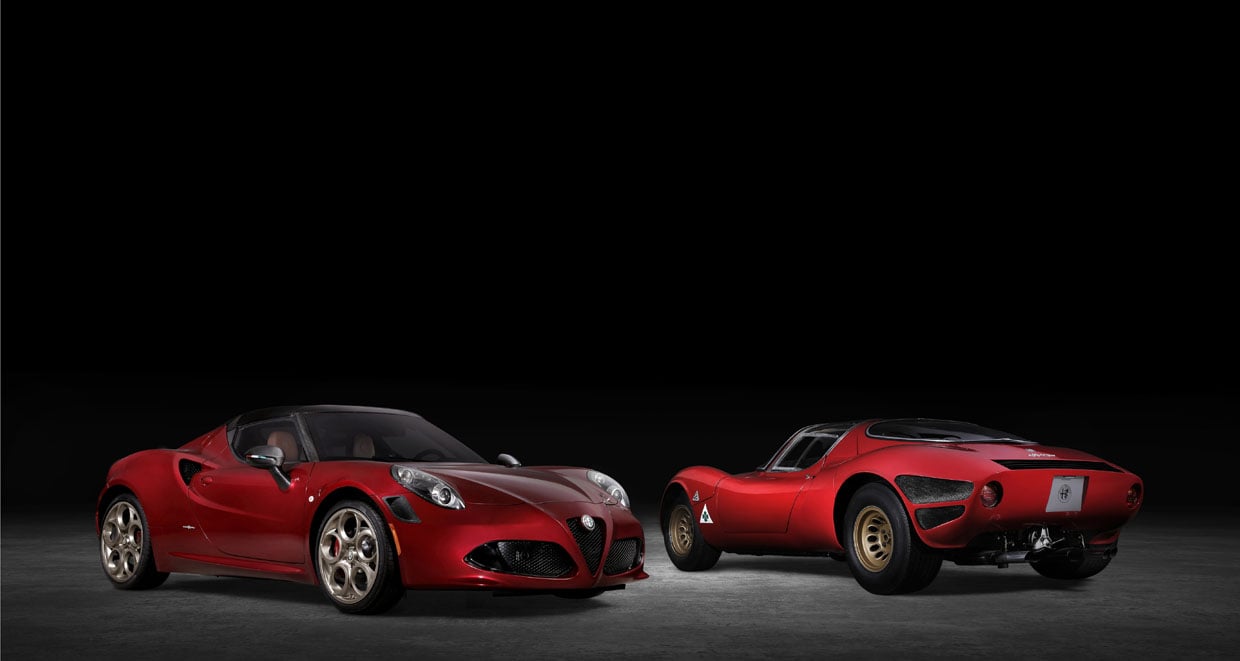 Alfa Romeo has unveiled a unique model of the cool 4C Spider, representing the final production run of the car for North America. Alfa is sending the 4C Spider out with a bang with a special edition limited to only 33 units for North America called the Alfa Romeo 4C Spider 33 Stradale Tributo. The car is handcrafted in Modena, Italy, and meant to honor the 1967 33 Stradale.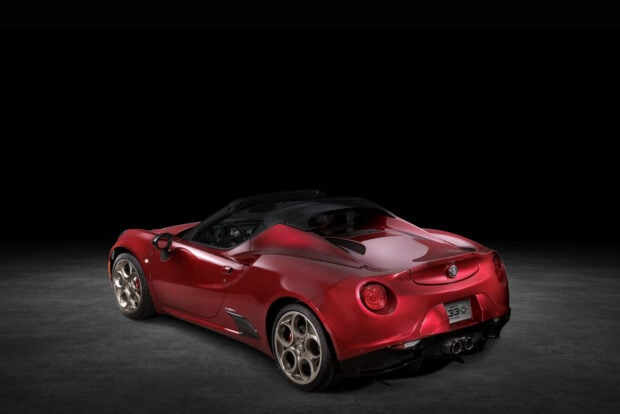 The 4C Spider 33 Stradale Tributo comes in an exclusive Rosso Villa d'Este tri-coat color with gray-gold five-hole alloy wheels. It's the first 4C Spider to feature a red-finish carbon-fiber monocoque. Alfa fits the car with commemorative badging, and it ships with special plaques and a book. The car also has a special black suede and tobacco leather interior.
Power comes from the standard 1750 cc turbocharged engine using direct-injection and dual intercoolers. The engine produces 237 horsepower and 258 lb-ft. of torque. That certainly doesn't sound like a lot of power, but consider the car weighs under 2500 pounds and its power to weight ratio of 10.4 lb/hp, and the 4C Spider 33 Stradale Tributo has impressive performance. It can reach 60 mph in 4.1 seconds and has a top speed of 160 mph.
Alfa fans can purchase the 4C Spider 33 Stradale Tributo starting at $79,995 at select dealers.