Pagani Huayra Tricolore is a $6 Million+ Tribute to the Italian Air Force
pagani | pagani huayra | Pagani Huayra Tricolore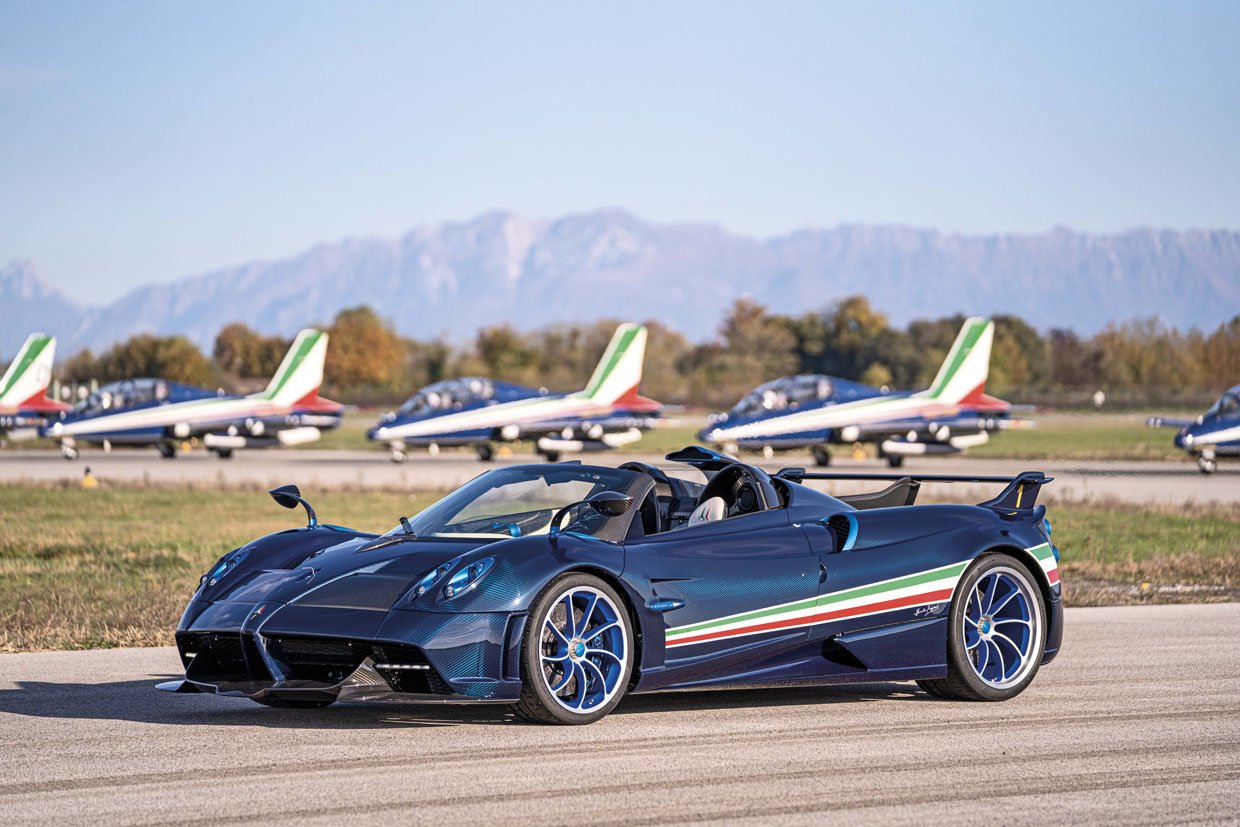 Pagani has announced the availability of three very special Huayra hypercars that pay tribute to the Italian Air Force National Aerobatic Patrol. The cars have a livery similar to the colors used on the team's Aermacchi MB-339A P.A.N. aircraft. The special vehicle is called the Pagani Huayra Tricolore, and it has a blue-tint carbon fiber body with red, white, and green touches mimicking those on the jets.
Only three units of the 5.5 million Euro (~$6.7 million USD) car will be made. The cars have unique rear wings designed to look like the tail fins of the aircraft and numbered 0, 1, and 10 as an homage to important aircraft in the aerobatic team. The Tricolore also features anodized aluminum trim bits and a Pitot tube on the hood meant to link the car to the aircraft.
Power comes from a Mercedes-AMG V12 engine that makes 840 horsepower and 811 lb-ft. of torque. The power is sent to the rear wheels via an Xtrac AMT transverse seven-speed gearbox with an electromechanical differential that is significantly lighter than a dual-clutch. We wager the trio of extremely exclusive and beautiful cars are already sold.