Watch a Dodge Challenger Hellcat Do Burnouts with Buggy Wheels
buggies | burnouts | dodge | dodge challenger hellcat | funny | hacks | February 1, 2021
---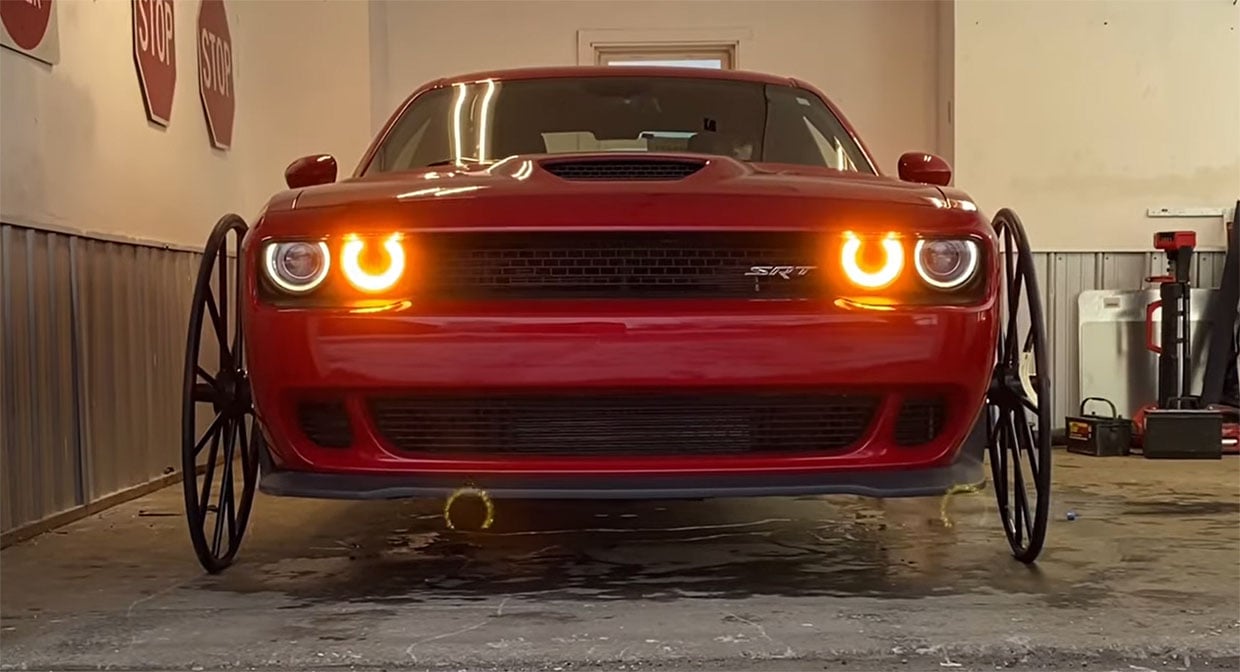 Anyone who has seen the YouTube channel WhistlinDiesel knows the channel is all about tearing up cool cars and doing crazy things. The latest crazy thing saw the guys purchase a Challenger Hellcat and then bolted on wheels designed for a horse and buggy. The wheels were custom-made from a specialty shop and then had hubs welded directly onto them to fit the Challenger.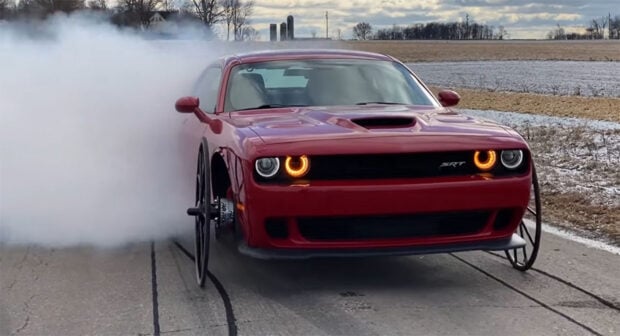 The fancy aluminum buggy wheels could hold the Challenger's weight and survive 707 horsepower to some extent. I say to some extent because the thin rubber didn't last long. The skinny rear wheels break traction at just above idle. Eventually, they get up to doing some burnouts with the buggy wheels attached, leaving plenty of smoke and the thinnest burnouts stripes you've ever seen. Once the rubber was worn down, one of the aluminum rims turned into a cutting wheel and even managed to slice through the pavement.
This isn't the first time the channel has put strange wheels on a vehicle. In the past, they bolted wooden wheels onto an old GMC 2500HD pickup – with far less stellar results.
[via CarScoops]