Tesla Model Excellence 24K is Hideously Expensive
caviar | gold | tacky | tesla | Tesla Model Excellence 24K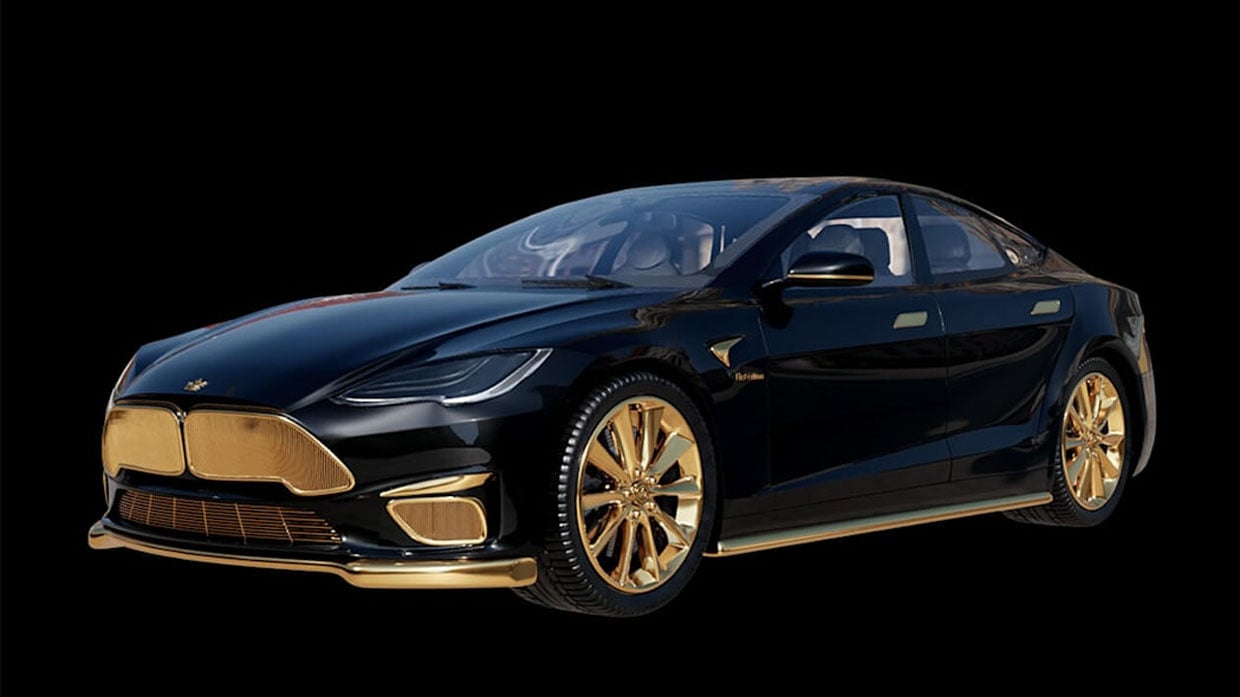 In many larger cities, Tesla vehicles are a common sight. Some versions of the Tesla Model S are what many consider affordable, while other trims can creep into supercar pricing. For instance, if you purchased a Model S Plaid+ with every available option, the sticker would be nearly $169,000. For those who like electric cars and want something more even expensive and exclusive, Caviar is showing off its highly-customized Tesla.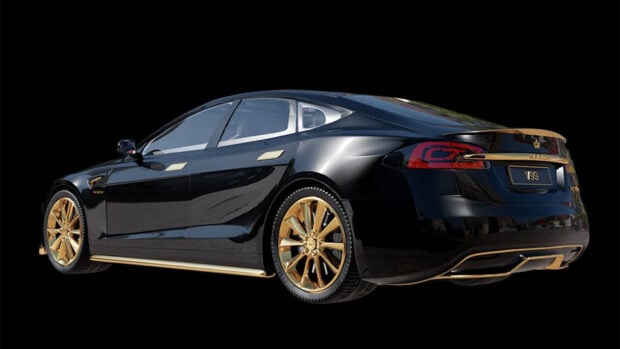 The company plans on building 99 examples of what it calls the Model Excellence 24K. The Oil Black and gold embellished car shown here makes clear where the name came from. The car features trim that's been electroplated with 999 24-karat gold, which is the purest kind of gold. The gold plating has been applied to the custom grille, wheels, door handles, trunk spoiler, lower-body panels, and other items.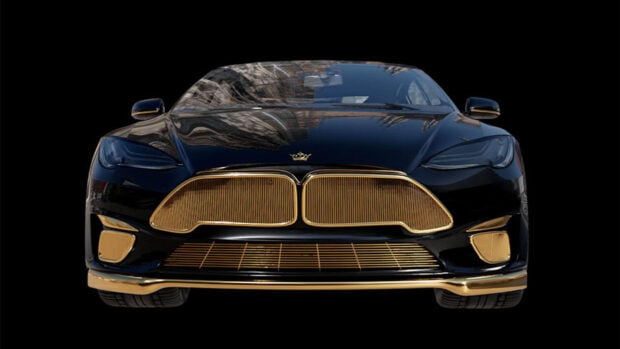 Adding gold to the car drives the price up massively. The Model Excellence 24K sells for $299,999. Also, putting real gold on the outside of a vehicle sounds like a treasure trove for thieves.