Jeep Wrangler 4xe Owners Can Get a Factory Lift Kit
jeep | Jeep Wrangler 4xe | lift kit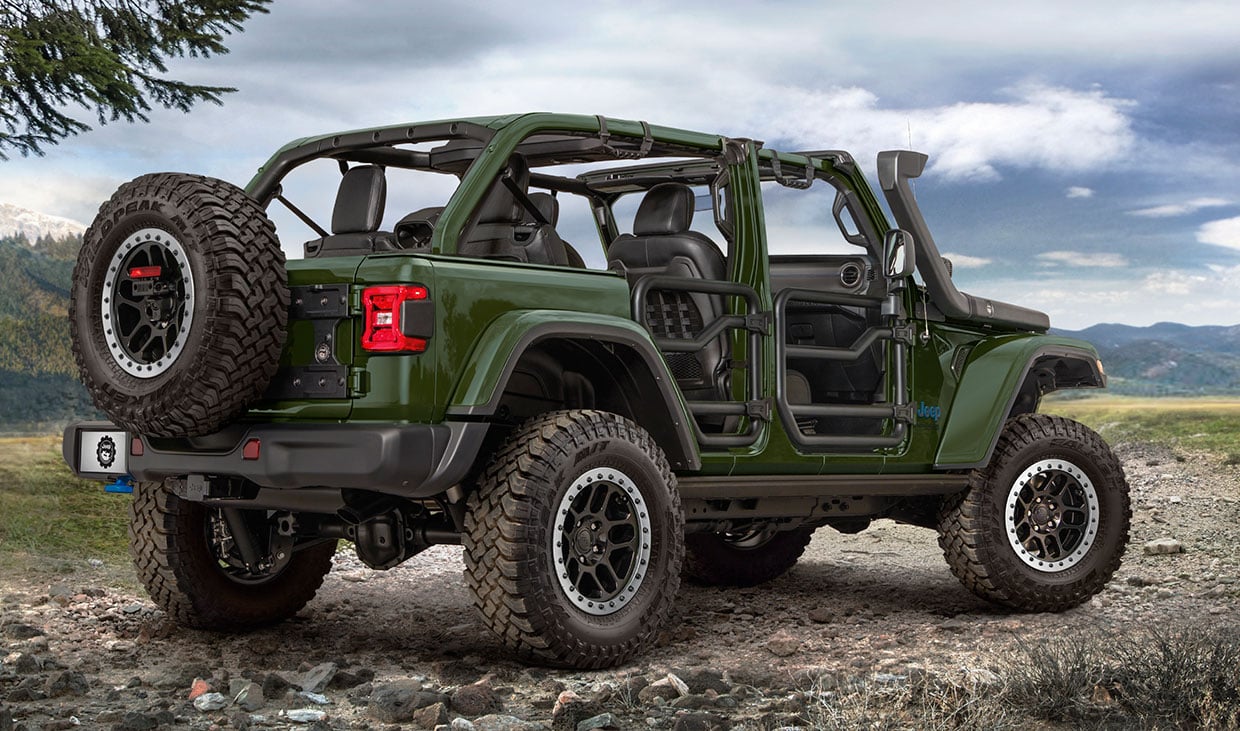 One of the coolest things about the Jeep Wrangler is that the vehicle is highly customizable. Owners can buy the stock Jeep and then customize it with all manner of components to build their dream vehicle. One of the more common modifications made to Wrangler vehicles is lift kits.
The lift kit gives more room under the fenders for larger tires, adding to ground clearance when off-roading. Wrangler fans interested in the new plug-in hybrid 4xe version may have wondered if a lift kit would be available for the SUV. The answer is yes, with Jeep Performance Parts announcing the industry's first lift kit for a plug-in hybrid vehicle.
The JPP two-inch lift kit is part number 77072522 and sells for $1495 plus installation. The lift kit is specifically designed for the 4xe Wrangler. It includes four springs, four FOX shocks, front lower control arms, front and rear stabilizer links, front and rear bump-stops, all required fasteners, and JPP badges. The entire kit comes packaged in a custom reusable wooden crate.