The Electric Ford F-150 Has a Name, and It's "Lightning"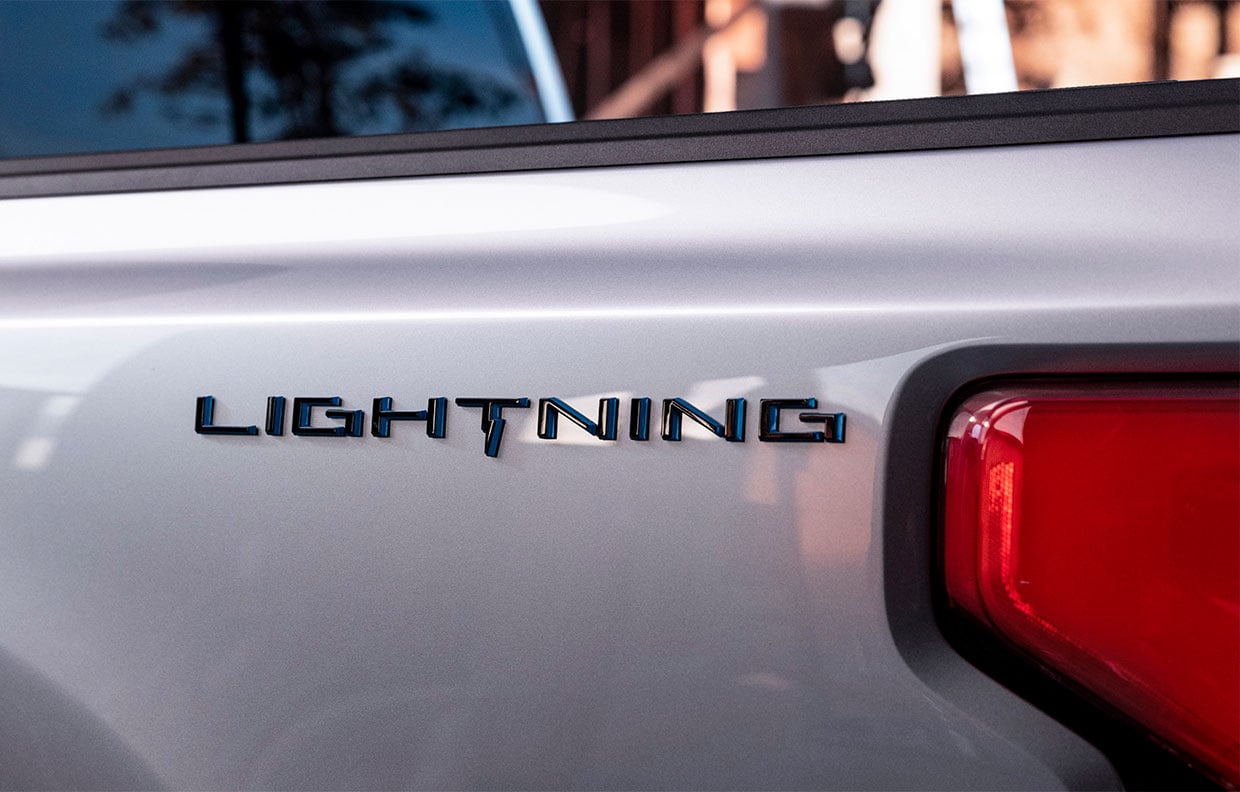 Recently, we heard a rumor about the name of Ford's upcoming electric F-150 pickup truck, and now we can confirm it. The new truck is bringing back the F-150 Lightning moniker, previously used in the late 1990s for Ford's performance pickup.
Ford is also teasing the electric truck's ability to power your home during a power outage, and the fact that it's faster than the original V8-powered F-150 Lightning. They also mentioned that the truck will go into production in the spring of 2022. Other than the truck's Lightning bolt badging and the brief look at its headlights in the video clip below, we don't know much else about the EV.
The good news is that Ford plans on revealing the truck to the public on May 19th, so we won't have to wait too much longer to see what it looks like. You can catch the reveal starting at 9:30 pm EDT on the 19th, on Ford's Facebook, YouTube, and Twitter channels.