Toyota Reveals First Official Image of 2022 Tundra
2022 | toyota | toyota tundra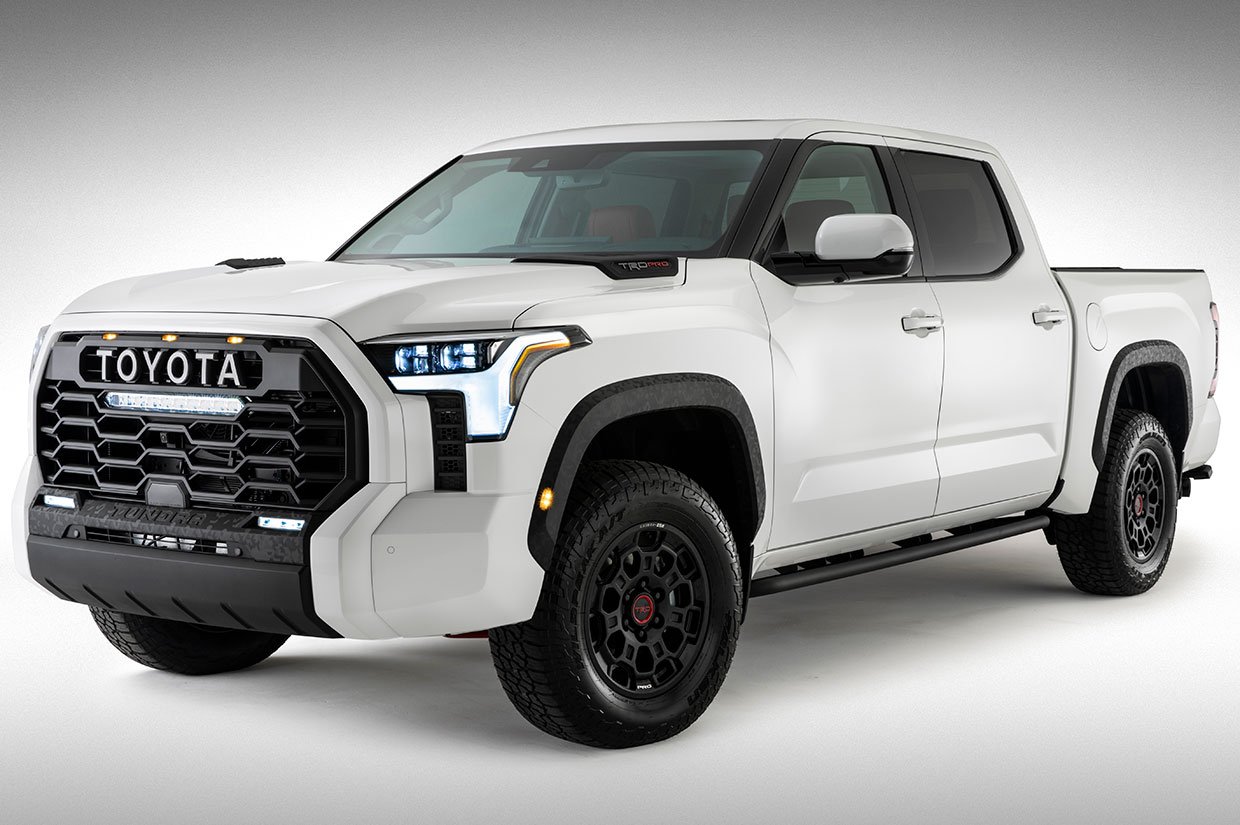 While visiting Toyota's North American headquarters in Plano, Texas a few weeks back, I was given a top-secret walkaround of the new 2022 Tundra. No cameras were allowed in the room, and along with the numerous other journalists at the event, I kept tight-lipped about what I saw.
But Toyota's plans to gradually reveal the design of the new Tundra hit a speed bump this week when an unnamed source – rumored to have been someone working for a dealership – leaked some grainy images of the truck on the internet. Rather than deny the leak or remain silent, Toyota acknowledged the cat was out of the bag, and shared a much higher quality image of the truck, albeit in white rather than the orange seen in the leaked images. The image was posted on the automaker's social media channels tonight with the clever caption, "Some people don't know how to keep a secret."
The image shows the TRD Pro variant of the full-size pickup, which features a tall blacked-out grille with a nifty integrated LED light bar. There's also a uniquely patterned trim that can be seen at the bottom of the grille and around the wheel wells. When I looked at the material up close, it almost looked like carbon-fiber-reinforced plastic, though I'd be surprised if it was anything but regular plastic.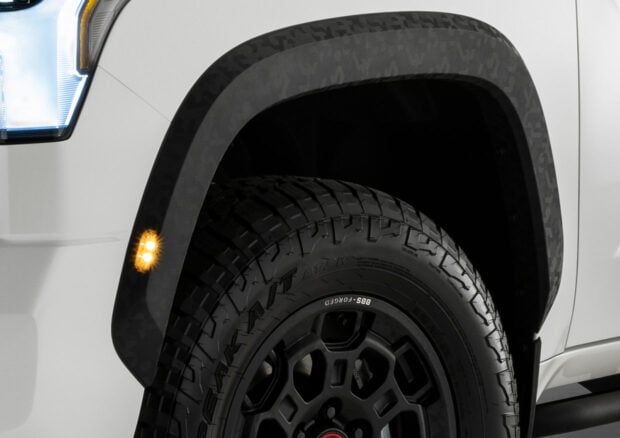 Astute eyes will also notice the truck is riding on Falken Wildpeak A/T3W trail tires wrapped around BBS forged wheels. The Tundra TRD Pro is also sporting rock rails instead of steps on the sides of the cab. If you look really closely at the back corner of the Tundra, it appears that the truck has dual exhaust pipes that exit from the side behind the left wheel.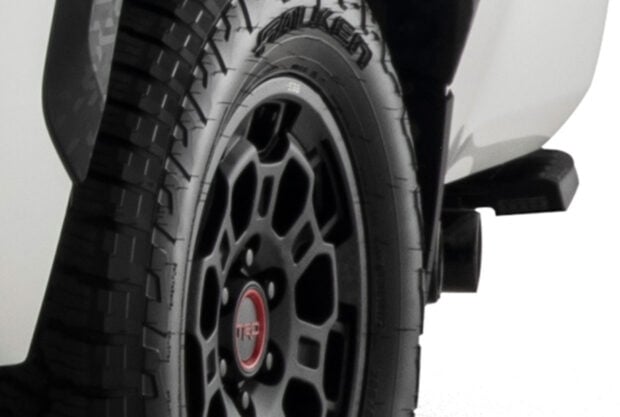 Inside, you can see what looks like red leather (or Softex) seating, along with what is likely a widescreen display in the center of the dashboard, though you really can't tell much than that from the photo. I'm hopeful that the '22 Tundra will be the first Toyota to pack the company's new multimedia interface.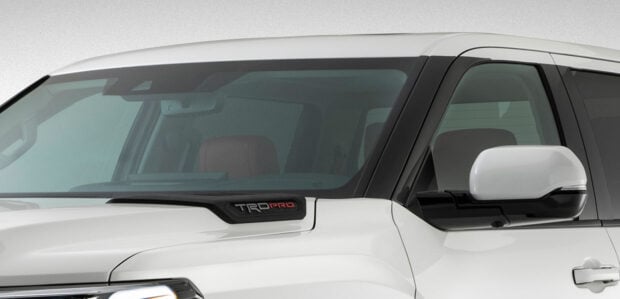 Toyota still plans on eking out additional details about the Tundra in the coming weeks (and months?), but we now have the best look yet at this big and bold truck's new design.