This Custom Pininfarina Battista Electric Hypercar Was Inspired by NYC
custom | pininfarina | Pininfarina Battista | supercars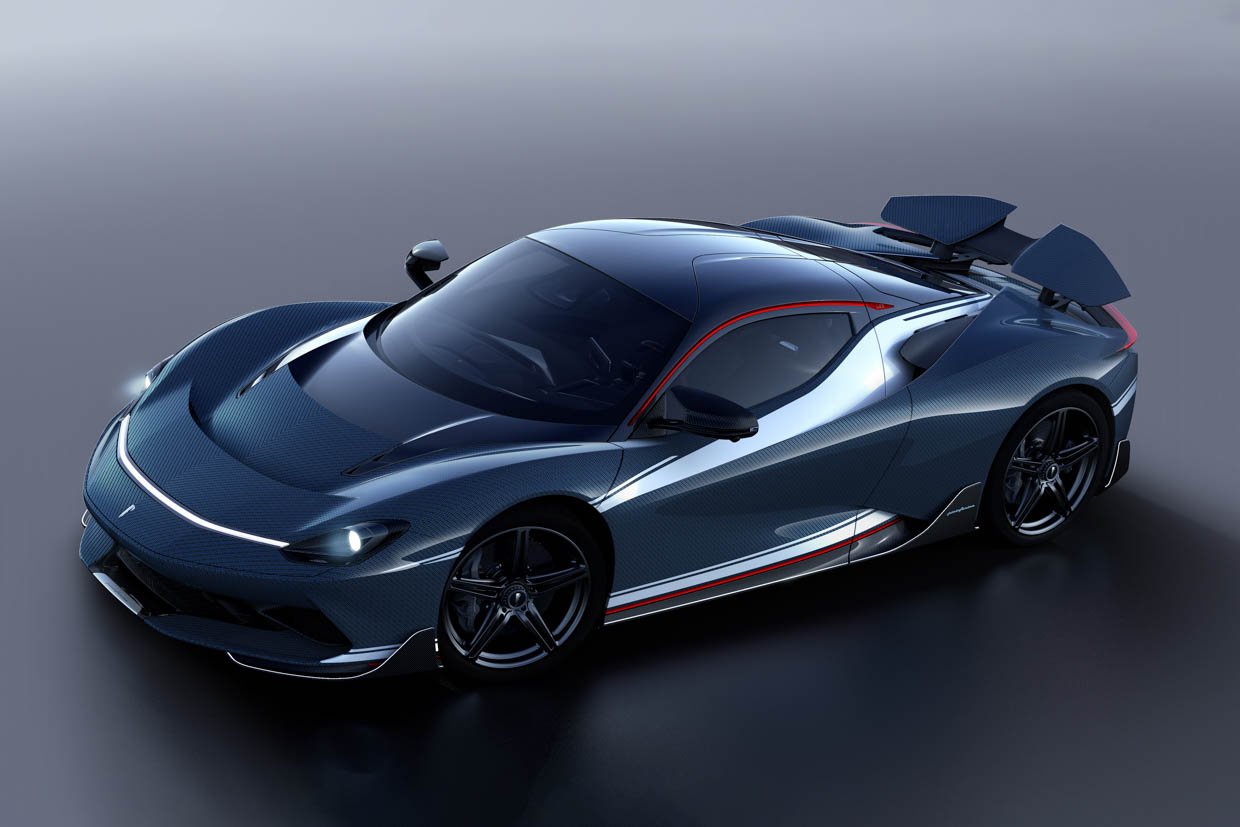 Famed Italian design firm and coachbuilder Pininfarina has revealed a few images of the first of its custom commissioned Battista electric hypercar. The car is carbon fiber on the outside with the blue color courtesy of weaving in Iconica Blu Thread with the carbon fiber. The car's appearance was inspired by New York City, and while the owner is a mystery, presumably they are from the Big Apple.
The car is also fitted with a red "Exterior Jewelry Pack," which puts color above the windows and on the side sills. The car also has hand-painted white stripes in a color called Bianco Sestiere Metallic. The customized Battista rolls on wheels covered in Dark Matte Grey, with the center-lock ring in black matching the car's roof.
It's unlikely that we'll ever see another Pininfarina Battista done in this exact paint scheme since Pininfarina's customization program offers 128 million possible color combinations. There are no images of the car's interior, but the automaker says it will have black leather with Iconica Blu Alcantara inserts along with red and white stitching. The vehicle also gets white seatbelts. Pininfarina will make 150 Battista hypercars and each owner will go through the customization program.