Jeep Gladiator Dual-Door Option Brings Half Doors to Jeep's Truck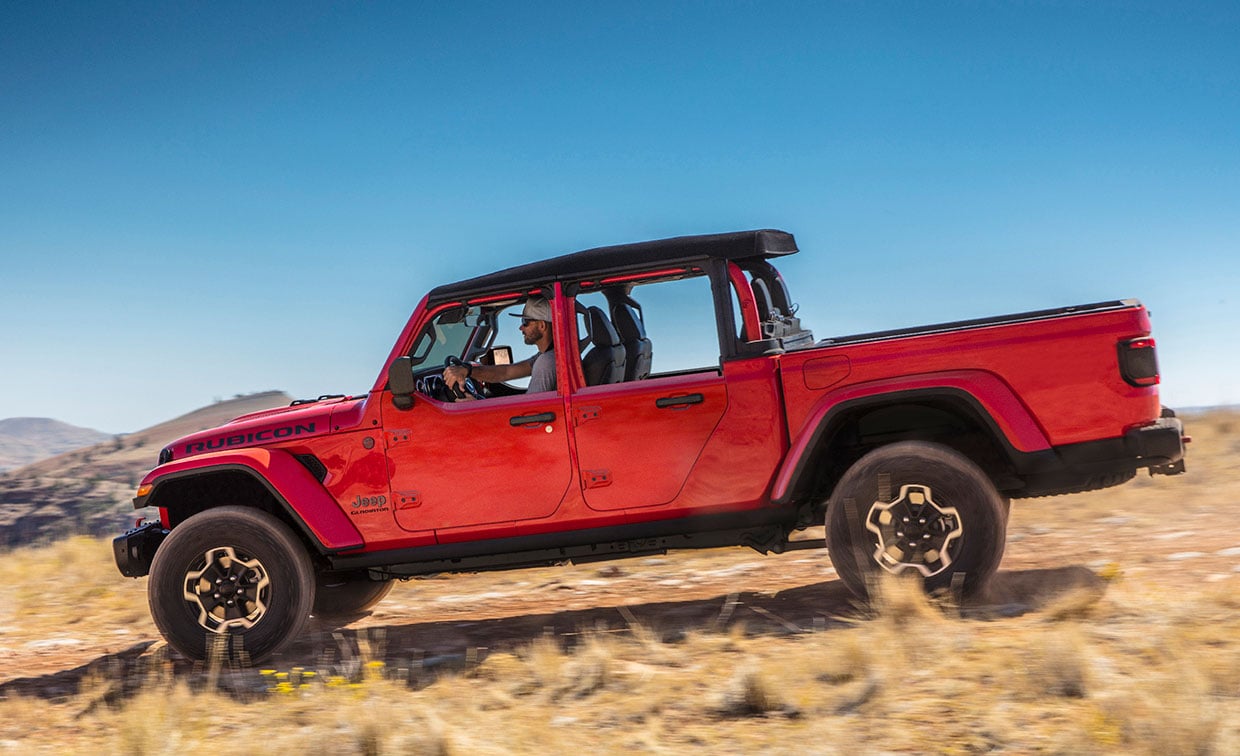 Anyone who's ever been caught in bad weather in a Jeep with the doors off knows that it's really nice to have protection from the elements if you need it. While you don't get as much air and scenery with half-doors on the Jeep Wrangler, at least you can keep the soft upper segments of the door handy in case you need them when the rain starts. Earlier this year, Jeep Performance Parts announced that the Wrangler was getting the Dual-Door Group option that includes standard and half doors.
At the time, the Gladiator was left out of the mix, but Jeep has now confirmed that the option will be available on the Gladiator. Just like the package on the Wrangler, buyers will get half doors with soft uppers, along with the full standard doors.
Pricing for the package is $4590, matched with the base soft top material. For Gladiator buyers with the premium top, the Half Door Group package costs $4990. The half doors maintain all power functions and blind-spot monitoring and are also covered under the factory warranty.