Ford F-150 Lightning: Strike Anywhere AR Teaches Buyers About the Electric Truck
augmented reality | EV | f-150 | Lightning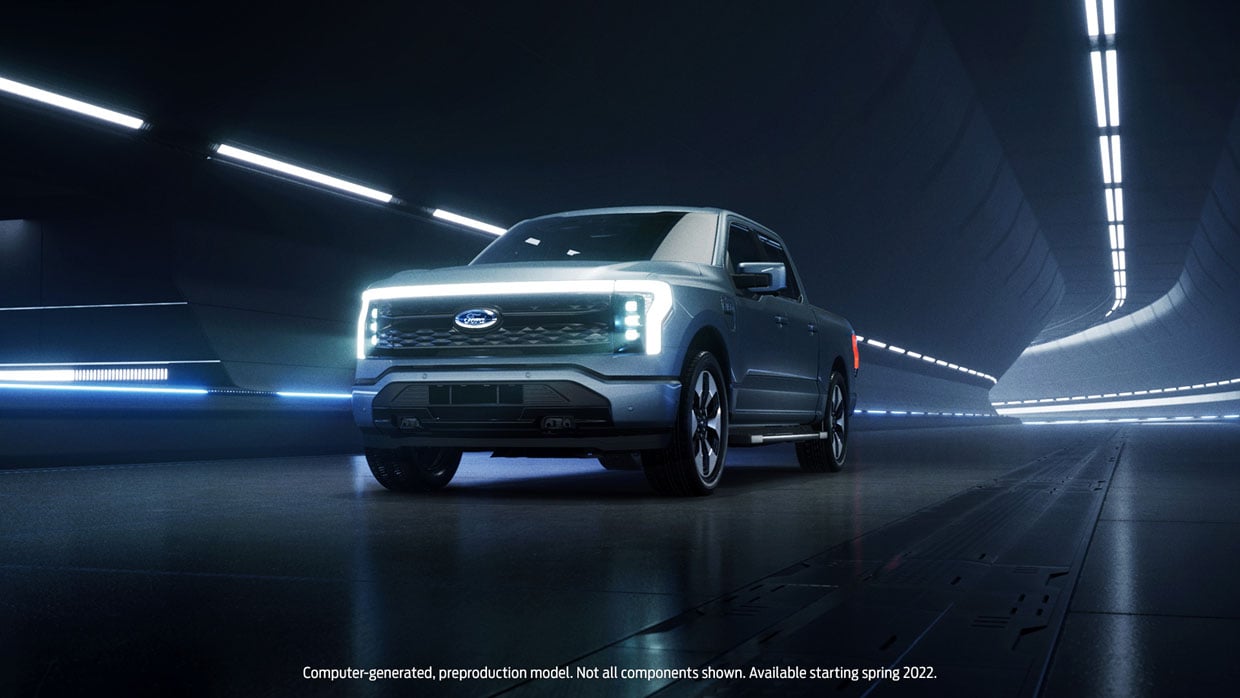 With the F-150 being the most popular pickup in the country, Ford has a lot riding on getting people to adopt its new electric Lightning truck. To this end, Ford teamed up with Google to develop a new augmented reality app to help educate consumers about the electric pickup's features and benefits.
The app is called F-150 Lightning: Strike Anywhere. Using the app, shoppers can learn about the Lightning pickup and can also configure the truck. You can choose your favorite color within the app and place a virtual model of the truck in your environment using your smartphone's camera and screen.

Additionally, Ford says that more than 160,000 reservations have already been made for the F-150 Lightning, and out of those reservation holders, about 80 percent have never owned a battery-electric vehicle in the past. Also, roughly half of the people who reserved a Lightning have never owned a Ford in the past. Conquest sales stealing consumers from other brands are extremely important for automakers, so this is a very interesting statistic.