2022 Hyundai i20 N Rally1 Hybrid WRC Racecar Revealed
hyundai | Hyundai i20 N Rally1 | rally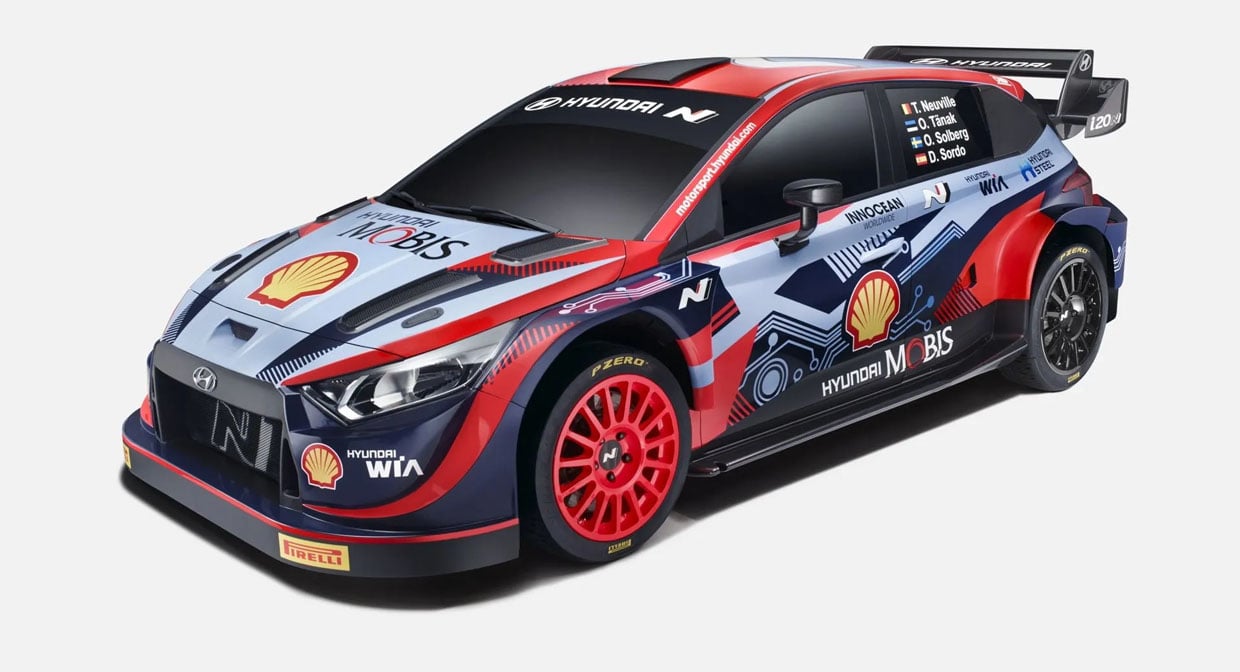 Hyundai has revealed a racecar that will slot into a WRC class that currently boasts the Toyota GR Yaris Rally1 and the M-Sport Ford Puma Rally1. The class stipulates that all vehicles that race in it have to be hybrid vehicles. Hyundai's new hybrid racing car is called the i20 N Rally1.
While some of the car's specifications are a mystery, we know from Hyundai that it packs a 1.6-liter turbocharged four-cylinder and all-wheel drive. While the overall power output has yet to be revealed, the electric motor provides 134 horsepower and 132 lb-ft. of torque of added boost, for a combined peak output of about 500 hp.
At its core, the car is a new i20 N that's all gussied up for racing. Its aerodynamic body kit has much wider front and rear fenders along with new bumpers, a central exhaust, and a giant rear wing. It has a sequential transmission, and the electric motor is powered by a 3.9 kWh battery pack tucked inside a carbon fiber housing for safety. The battery pack supplies electricity to the electric motor and recharges from regenerative braking and outside sources between stages.
The first outing for the car will be in Monte Carlo on January 20.