Custom 7-Eleven Mustang Has a Slurpee Shift Knob
7-eleven | ford | ford mustang | weird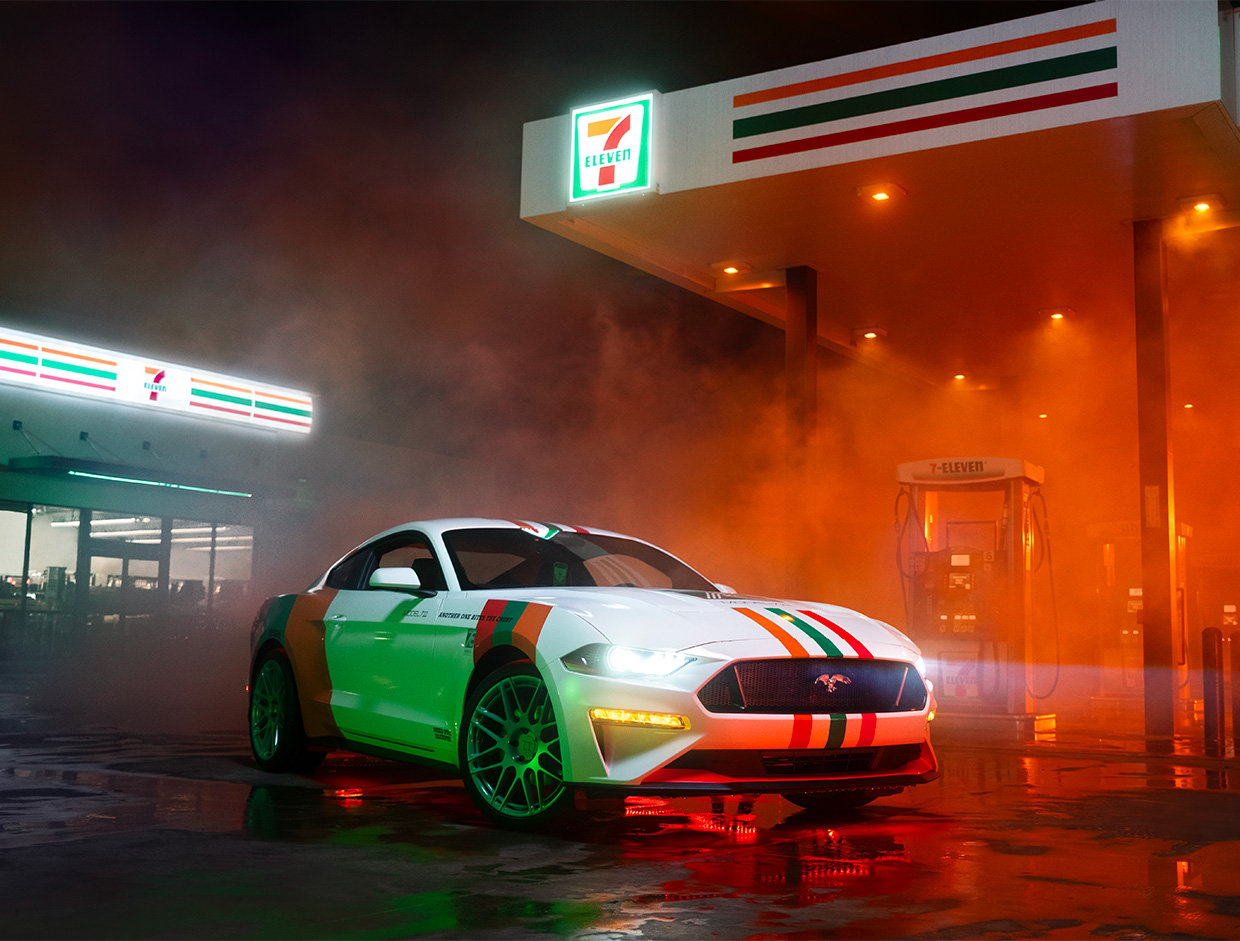 7-Eleven teamed up with Galpin Auto Sports to create this customized Ford Mustang. 7-Eleven went all out with design touches inspired by its stores. Someone will have the opportunity to win the vehicle by purchasing select items from 7-Eleven, Speedway, and Stripes stores or by following 7-Eleven's Instagram and mentioning a friend in the comments on this post.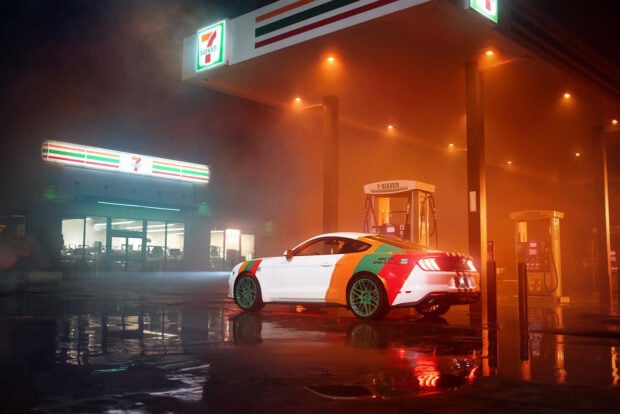 The car's exterior is covered in a custom wrap featuring the orange, green, and red colors of the convenience store, and it has red lights glowing under the chassis meant to remind of the 7-Eleven sign at night. Some of the strangest customizations are found on the car's interior, including a gearshift knob that looks like a Slurpee. It also has custom leather seats featuring red, orange, and green stripes. The strangest of all the customizations is a pizza snack holder next to the cupholder, which has been upsized to hold a Big Gulp. The vehicle also includes a special air freshener that smells like 7-Eleven coffee.
The upside to the car being covered in a vinyl wrap is that the winner can take it off if they don't want to advertise 7-Eleven every time they drive. With an MSRP of $29,562.00, the 2021 Mustang is probably not a V8.