A 2023 Acura Integra Will Race Up Pikes Peak
2023 | acura | acura integra | pikes peak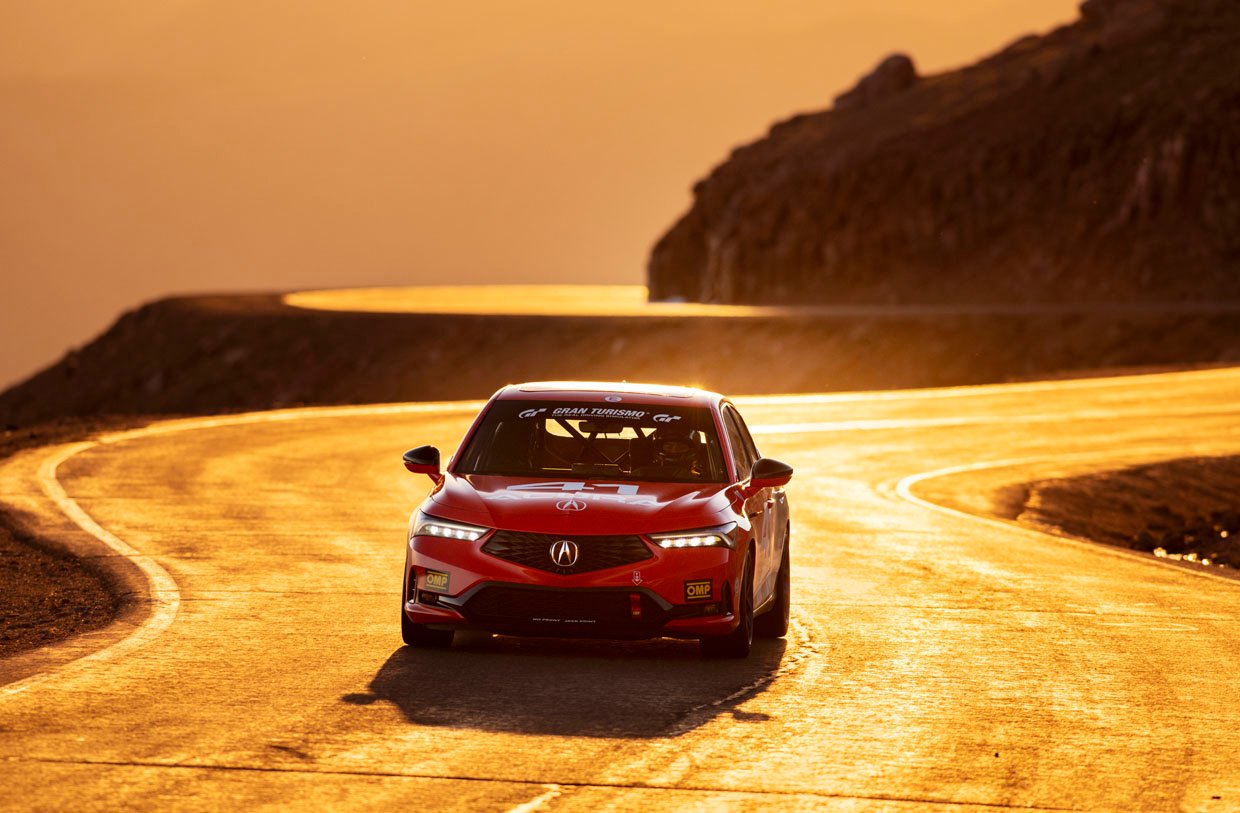 One of the most anticipated motorsports events in the world is the annual Pikes Peak International Hill Climb. 2022 marks the 100th running of the famous race, and Acura has confirmed that the Integra will make its motorsports debut at the event. The race-prepped Integra will be driven by Paul Hubers. The Integra is making its motorsports debut just as the car lands at dealerships later this month.
Acura says the race car uses the factory turbocharged 1.5-liter engine and six-speed manual transmission. The car does have upgrades to its brakes, suspension, and differential. Other modifications include lightweight wheels, Pirelli racing slicks, a roll cage, and a pro racing seat.
In addition to the Integra, Acura will be racing four other production-based cars at the event. Two are NSX Type S supercars, and two are TLX Type S racecars. The official pace car for the event is also an NSX Type S.
The racing action kicks off on June 26. 2022 marks the 12th consecutive year Acura has raced at Pikes Peak. In that time, Acura has scored 25 podium finishes, 12 first-place finishes, and multiple course records.