Concepts from Future Past: 1954 Ford FX Atmos
1954 | ford | ford fx atmos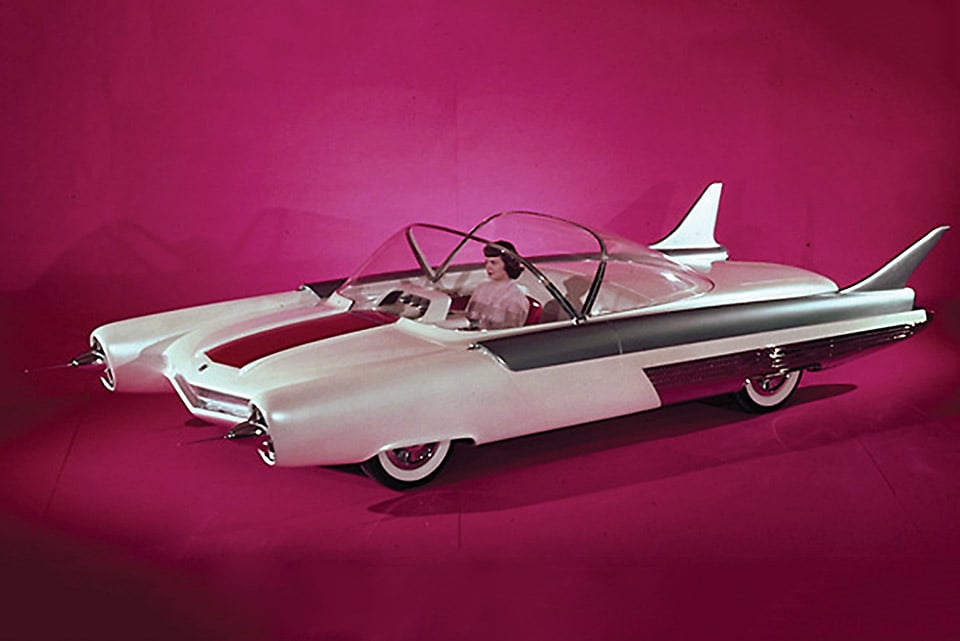 Apparently designed with the intention of skewering pedestrians as if on a spit, the Ford FX Atmos was first revealed at the 1954 Chicago Auto Show. And although pedestrians were in grave danger, driver visibility was outstanding, with a central driving position and a panoramic bubble roof with hardly any pillars to block the driver's view of the road.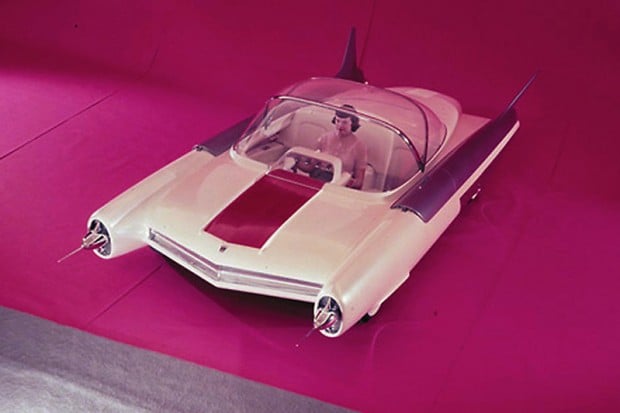 The car also had other futuristic design cues, like the swept-back tail fins, dual rocket-like exhaust outlets, and dual handgrips instead of a steering wheel. On the dash, apparently, there was also a "Roadarscope" display screen that provided roadway information, but we were unable to locate an image of the Roadarscope in action (from what we did find, it wasn't functioning but was merely a design concept in 1954). The car even was supposed to have an auto-pilot feature that would use plates installed in the ground to guide it.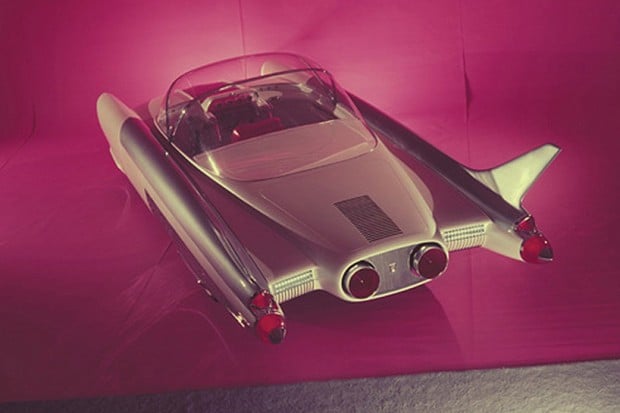 Detroit took a lot of design inspiration in the 1950s and 1960s from the space program, inspired by people's fascination with space travel. And one would probably feel like George Jetson himself driving the FX Atmos around the neighborhood.