That Time Chevy Made a Batmobile Corvette
1970 | chevrolet corvette | chevy | general motors | gm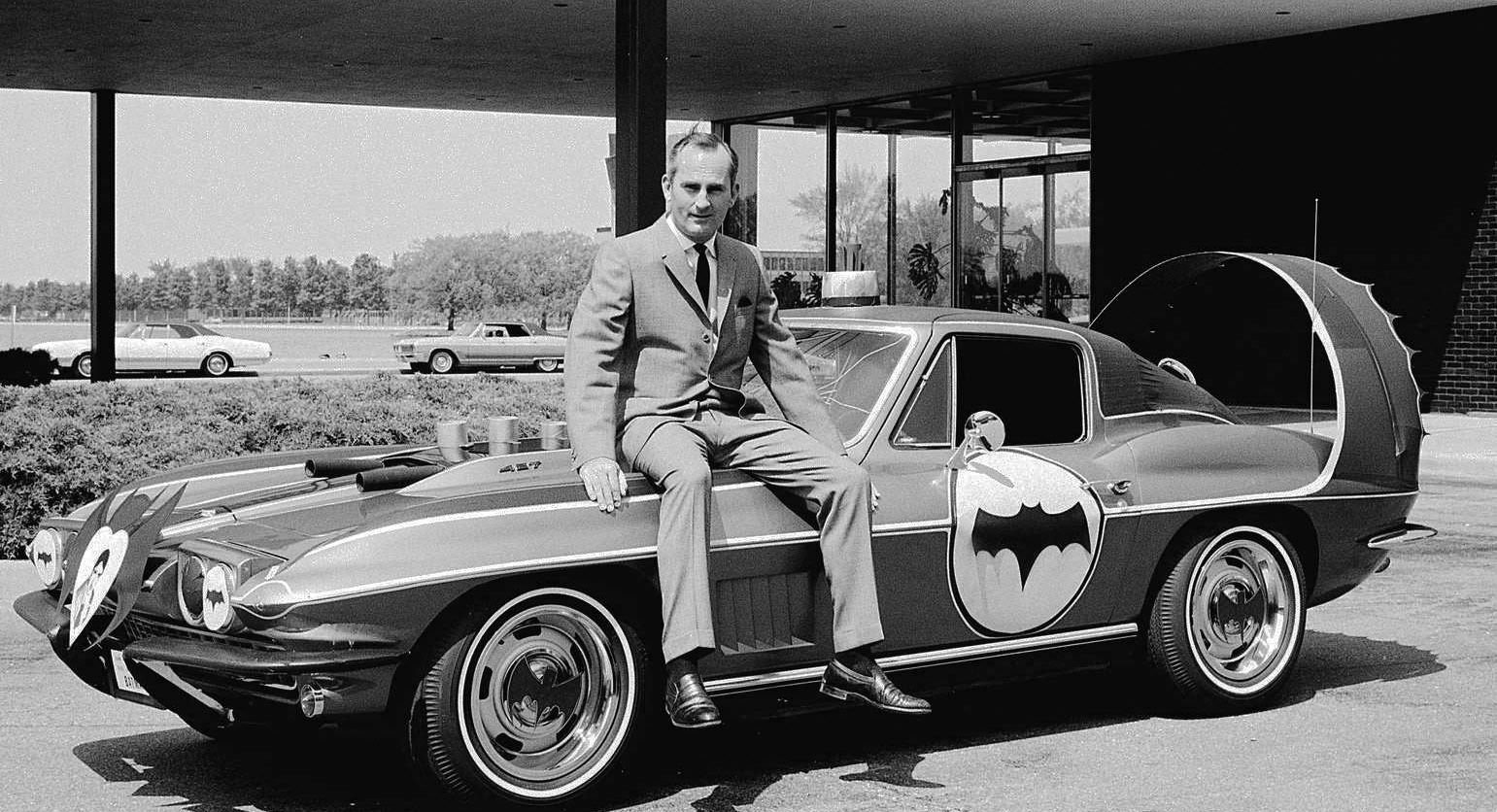 The Batmobile that ended up in the late '60s Batman TV series was a highly customized 1955 Lincoln Futura. But there was also a chance it could have been a Chevy Corvette. According to Randy Leffingwell's 2012 book Corvette Sixty Years, before the show went into production, its creators approached General Motors' designers to create their take on the Dynamic Duo's ride.
The result was this rather silly looking 1967 Corvette. That's famed GM designer Chuck Jordan sitting on the hood of the Batvette. The modded Corvette's most prominent features were its not very practical circular rear spoiler, stick-on Bat logos, hood-mounted machine guns, and an enormous 427 engine protruding through its hood.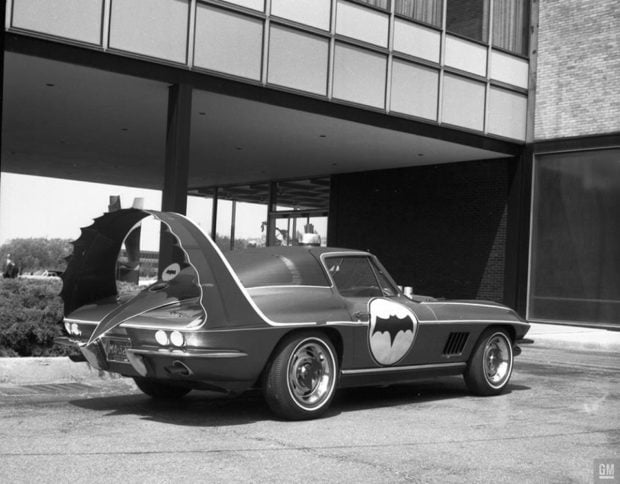 I'm not sure what the deal was with the big bat on the front grille, but I'm assuming the picture of some heartthrob sitting in its middle was only temporary. These photos were taken before Adam West visited the GM Design Center, so that's probably his headshot.
It was a valiant attempt, but I'm glad that the TV series went with the Lincoln Futura and its iconic double-bubble passenger compartment and jet engines out back.