Concepts from Future Past: 1964 General Motors Bison
1960s | 1964 | future | general motors | gm | retro | syd mead
In the 20th century, World's Fairs were some of the best places to see concepts for the future of technology and transportation. At the 1964 New York World's Fair, General Motors turned up with the Bison, a concept design for a truck that looked like something that might be used in space exploration, rolling along the surface of a lunar colony or something.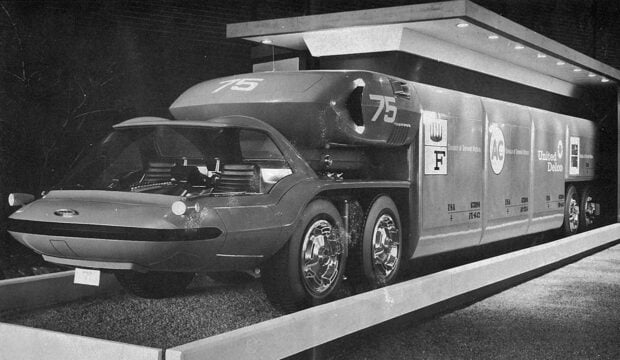 The Bison was displayed as part of GM's Futurama exhibit, and featured a sleek and aerodynamic design, and connected with a custom low-rise trailer for carrying goods. The truck featured a modern and sporty cockpit with a canopy that tilted forward to access its seats. While I'm not sure if the concept was driveable, it was meant to be powered by two turbines, producing more than 1000 horsepower combined.
Inside, it featured a pair of low-slung bucket seats, a center console with pass-through storage, and a phone, complete with a long curly cord. Its control scheme used a pair of joysticks instead of a conventional steering wheel.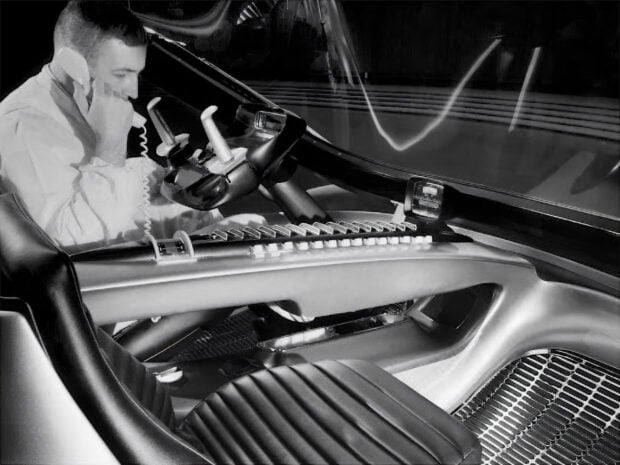 GM also designed the truck to be loaded and unloaded using automated equipment to attach and detach its containerized cargo. While I haven't been able to confirm this as fact, it is said that the truck was designed in collaboration with visual futurist Syd Mead, who had done quite a bit of work for General Motors around the time of its release. It certainly has that Mid-Century futurist look of much of Mead's other design work.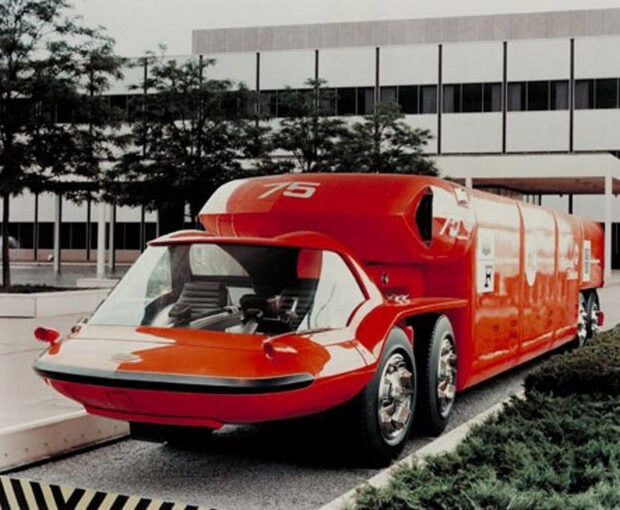 [via The Vault of the Atomic Space Age and CarStyling]