A Modern Toyota Hilux Gets a Totally Unscientific Durability Test
2018 | durability | tests | toyota | toyota hilux | whistlindiesel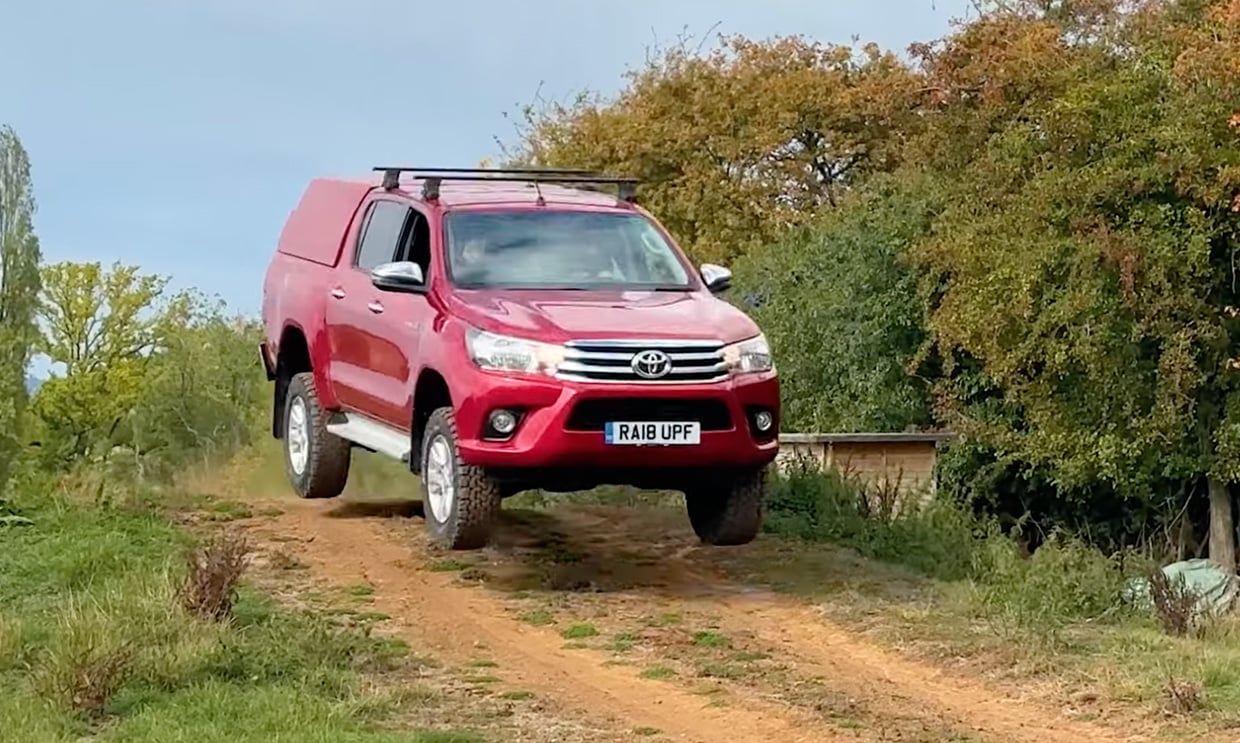 When it comes to automotive durability, Toyota trucks are at the top of the game. And sitting at the top of the heap is the classic Toyota Hilux, which the guys from Top Gear famously drowned, lit on fire, and subjected to a 240-foot drop from a building. YouTube channel Whistlin Diesel is famous for pushing the limits of vehicles, so when host Cody Detwiler arrived in the UK, he wanted to test out a more recent Hilux to see just how sturdy the pickup might be.
He purchased a manual, diesel-powered 2018 Hilux to see if this version of the truck would live up to its reputation for durability. While he didn't get to blow it up or submerge it, he beat up its interior, thrashed about its controls, kicked the crap out of its bumpers, slammed its doors, jumped on its tailgate, and hooned it about on fellow gearhead Mark McCann's backyard off-road course. Absolutely none of his durability tests reflect real-world conditions or have any science behind them, so take this all with a grain of salt:
I really wanted him to drive the Hilux off the top of that ramp, though. Who needs airbags?
[via Digg]