The 1992 Renault Raccoon Was a Cool Concept Car with Off-Road and Amphibious Capabilities
1990s | 1992 | renault | May 2, 2023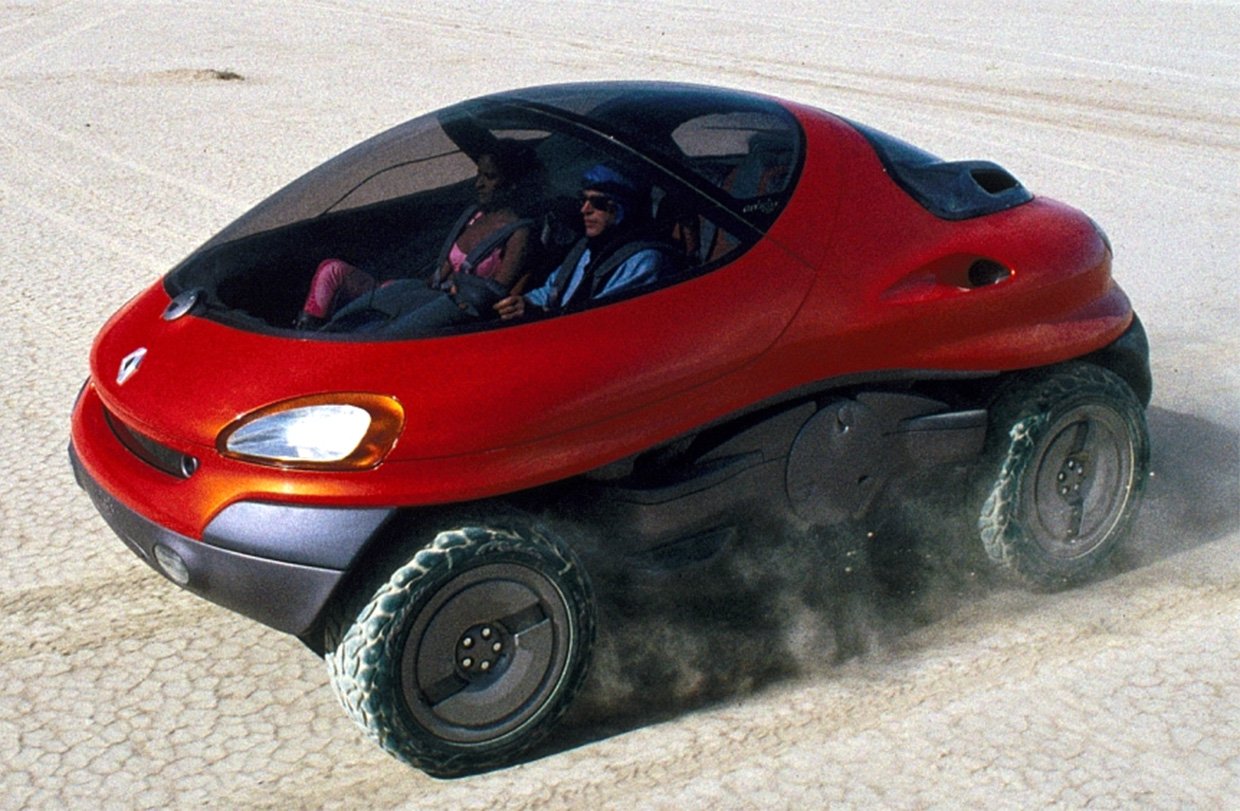 The 1990s were not the best era for automotive design. Everything seemed to be overly curvy and bubble-shaped. Renault's 1992 concept car, the Racoon, definitely embraced the blobby styling of the time, but at least it had some cool features going for it. The subcompact Racoon was designed for three passengers and built to drive both on- and off-road.
It featured an impressive powertrain for its size, powered by a 3.0-liter twin-turbo V6 with a six-speed manual transmission and all-wheel drive. The engine provided 258 horsepower and 268 lb-ft. of torque. One of the Racoon's defining features was its adjustable suspension system, which allowed the car's body to be raised for better ground clearance when traversing off-road terrain. Renault took the concept a step further by designing the vehicle to be capable of amphibious travel. Equipped with a pair of hydro-jets powered by the engine, the Racoon could ford water with ease.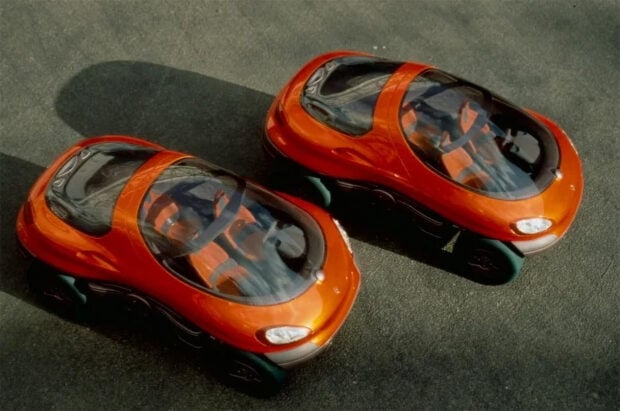 In a departure from conventional design, the Racoon featured front and rear canopies instead of doors. To enter the vehicle, passengers had to step in through the top. The interior layout included two front seats, a centered third seat in the rear, and storage space behind it.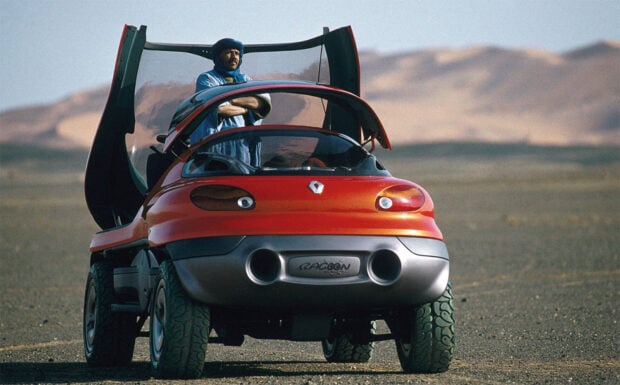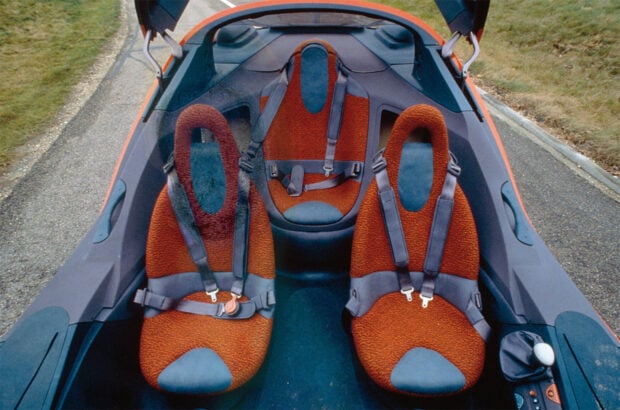 The Racoon also was a showcase for new technology. It packed several futuristic features for its time, including satellite navigation, a backup camera, and cameras in place of mirrors. I'm not sure where that video was displayed. Perhaps it was on the transparent head-up display in front of the steering wheel.
Despite the Racoon never making it into production, it remains a memorable concept car from the 1990s. Its unique design, on- and off-road capabilities, and forward-looking technologies are the kind of features that make concept cars so much fun.