The 1977 Ford-Ghia Megastar Concept Was a Glass Greenhouse on Wheels
1970s | 1977 | ford | ghia | shooting brake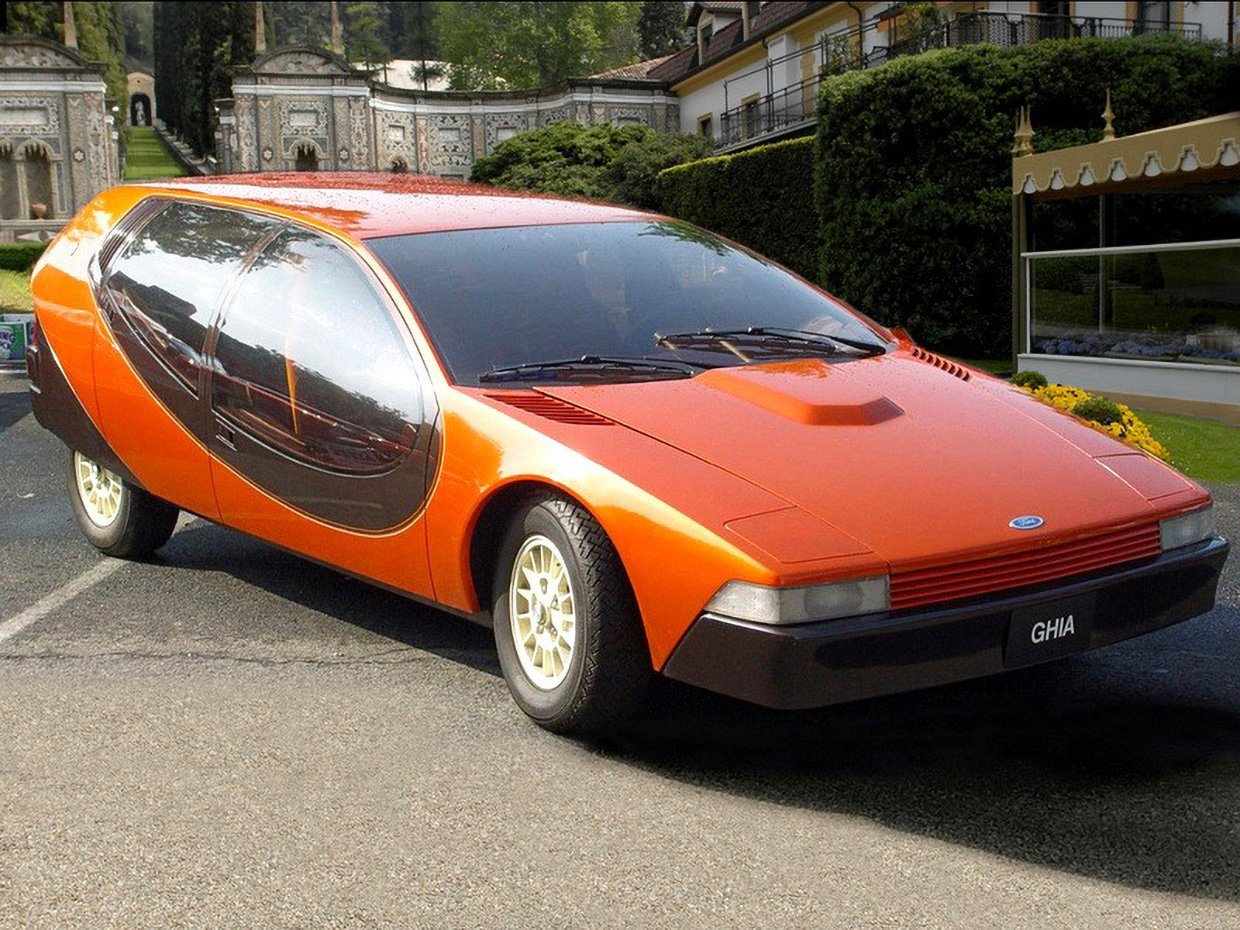 I have an affinity for the concept cars of the 1970s and early 1980s. In 1977, Ford teamed up with Italian vehicle design and coachbuilder Ghia to create the Megastar, a truly unusual car with a shooting brake profile. The Megastar was based on the rather ordinary Ford Grenada sedan, but that was completely unrecognizable as the donor car.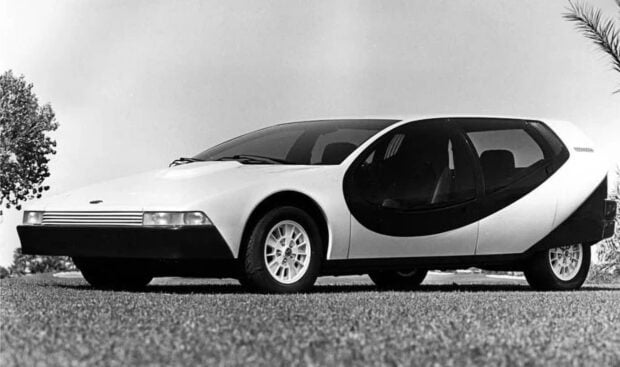 Like many concept cars, it rode low to the ground, had very short front and rear overhangs, and a disproportionately long wheelbase. Up front, the Megastar had a long wedge-shaped nose with a hood scoop sitting above its 3.0-liter V6 engine. It had hood fender vents, a skinny horizontal griller, pop-up headlights, and rectangular running lights, as were the fashion of the day.
The sides of the Megastar brought tons of light into the cabin, with massive, curvy panels of glass spanning its front and rear doors. According to the vehicle's history, the sides of the car were 80% glass. Around the back, it had a small cargo area behind the second row of seats, which appears to have only been accessible via a flip-up rear window.
Inside, the car had padded leather trim, "futuristic" analog gauges with bright orange markers, a giant shift lever for the automatic transmission, and orange velour seating surfaces. The only thing that would make this more '70s would be shag carpeting.
The Megastar was revealed at the 1977 Geneva Motor Show and made its US debut at the 1978 Chicago Auto Show. The car would later vanish into Ford Motor Company storage but has recently resurfaced. As of this writing, the one-of-a-kind Ford-Ghia Megastar Concept is listed for sale from Dragone Classic Motorcars with an asking price of $125,000.
While nothing resembling the Megastar would ever go into production, Ford and Ghia reteamed to create a two-door Megastar II Concept in 1978. This later hatchback model had significantly less glass on its sides, a 2.0-liter, 4-cylinder engine, a manual transmission, fold-down rear seats, and a larger tailgate than its predecessor.