The Porsche 911 S/T Is a 518 Horsepower Purist's Sports Car with a Hefty Price Tag
2024 | porsche | porsche 911 | porsche 911 s/t | special editions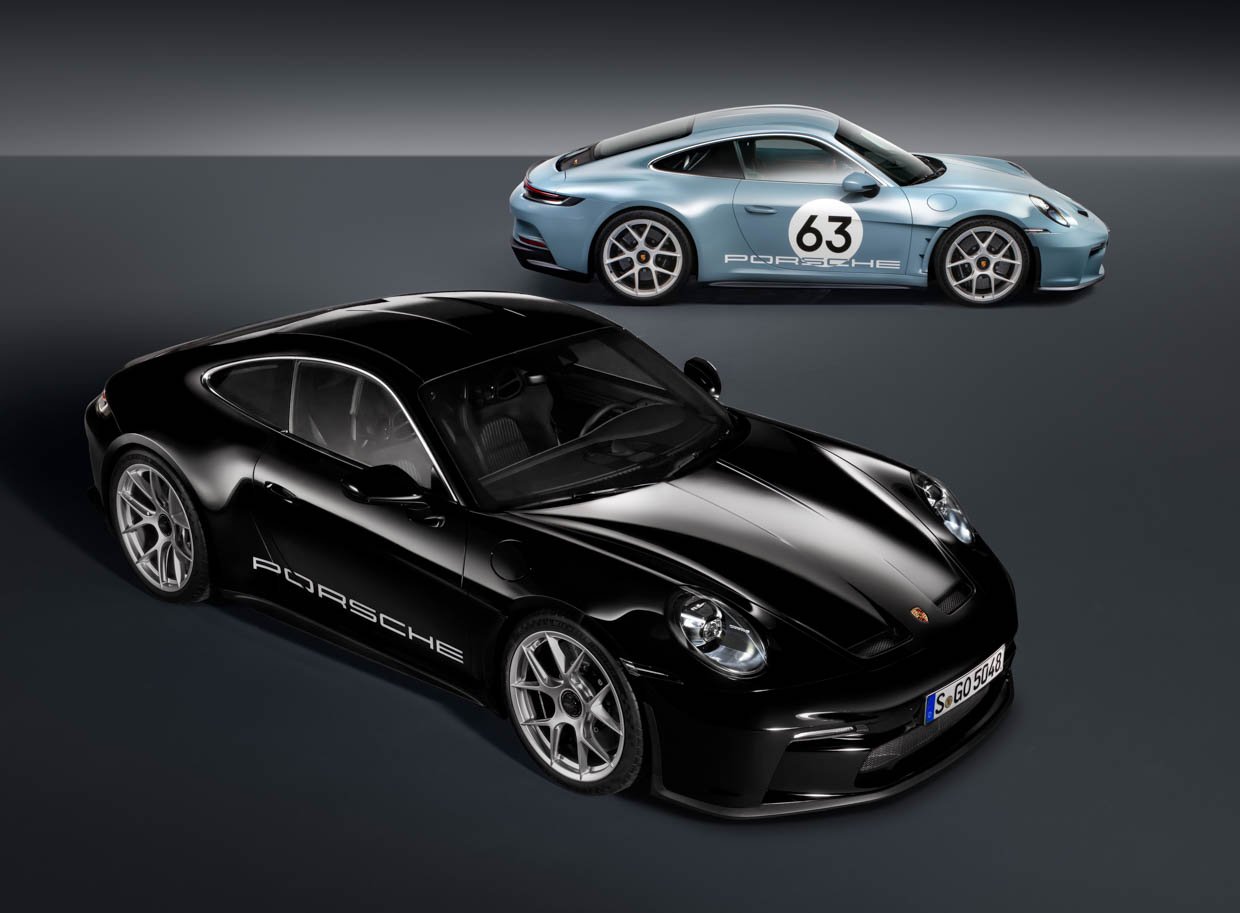 Over the years, the Porsche 911 has seen many variants, but the 2024 Porsche 911 S/T aims to be the purest and most potent road-going 911 you can buy today. Built to celebrate 60 years of the German sports car, the 911 S/T weighs just 3,056 pounds, making it the lightest 992 production car yet. For comparison, the current 911 Carrera S weighs 3,298 pounds with a manual gearbox.
The rear-wheel drive 911 S/T has a high-revving 4.0-liter flat-6 engine that produces 518 horsepower at 8500 RPM with a bonkers 9000 RPM redline. Since it's a naturally-aspirated engine, torque numbers aren't quite as impressive, but 342 lb-ft. is plenty of power for a car that weighs this little and has zero chance of turbo lag.
If you're quick with the 6-speed manual transmission and clutch pedal, the streamlined 911 S/T will zip from 0-to-60 mph in 3.5 seconds on its way to a top speed of 186 mph. Porsche reduced weight by using carbon fiber-reinforced plastic for the hood, roof, front fenders, and doors, as well as stripping out unnecessary sound insulation. The car also has magnesium wheels and lightweight glass to further cut its mass. A lightweight clutch and single-mass flywheel also help with weight and shifting performance.
Outside, you'll notice that the 911 S/T does away with extraneous trim bits. There's no giant rear wing or gaudy ground effects like the track-oriented GT3 RS. Instead, this car is for enjoyment on the road and for drivers who prefer power and performance over flashiness. Other than the starting number badging that comes with the Heritage Design Package, it's about as understated of a 911 as you can buy. And if you opt for black paint instead of one of the special colors available, it's even more stealthy.
It rolls on center-locking magnesium wheels wrapped in 255/35 ZR 20 performance tires up front and 315/30 ZR 21 tires in the rear. The 911 S/T has a retractable electric tail spoiler, quick-stopping Porsche ceramic composite brakes, and a dual-tip sport exhaust system that produces an incredibly throaty exhaust note.
All of this Porsche 911 goodness comes at a price, though. Limited to just 1,963 examples, the 911 S/T has an MSRP of $290,000, and that's before the $1,650 delivery, processing, and handling fee. But if you've got the money to spend and room in your garage, this 911 looks like a fantastic model that's likely to be highly collectible.