Beautiful 2021 McLaren Elva for Sale on eBay
2021 | auctions | ebay | mclaren | mclaren elva | used cars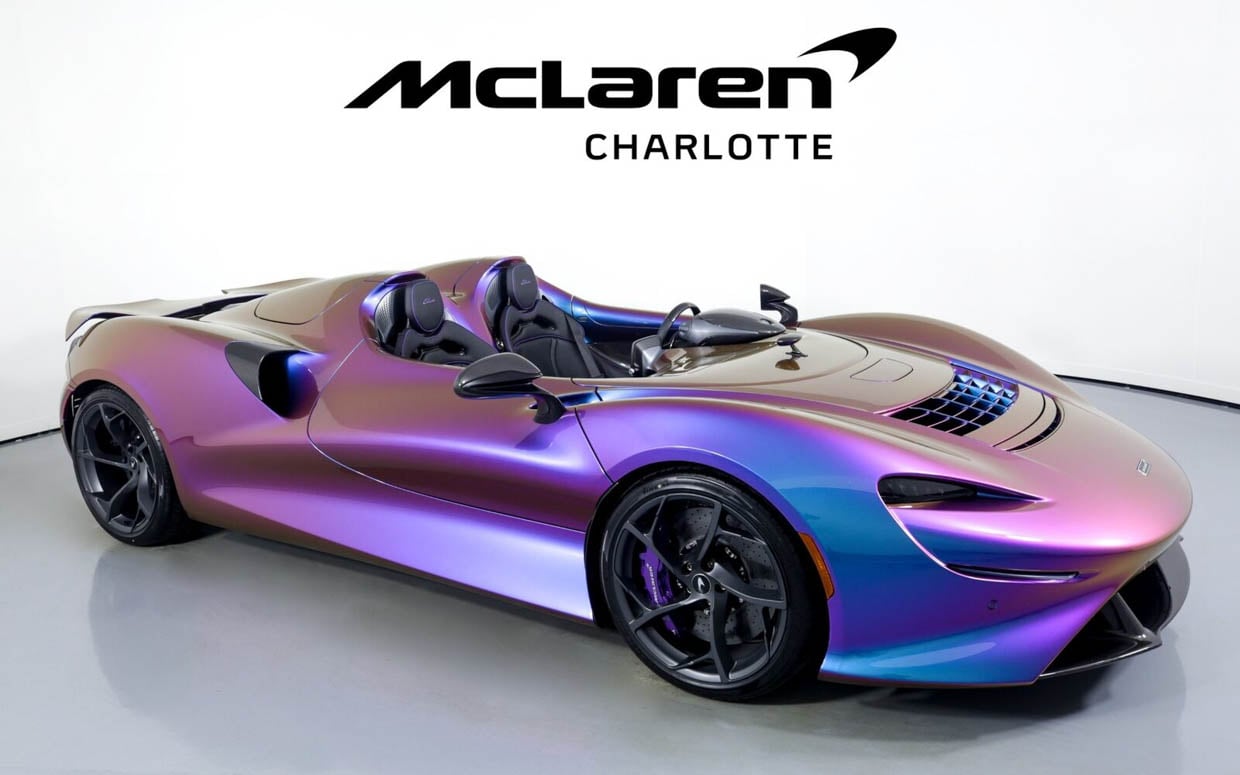 The 2021 McLaren Elva is an open-top roadster that McLaren made in very limited quantities. While strolling the virtual aisles of eBay, I stumbled onto this rainbow-colored example of the supercar for sale from McLaren Charlotte in North Carolina. After an initial target of 399 cars, just 149 of the cars were produced, making it even rarer. This specimen has just 89 miles on the odometer.
The Elva is motivated by a rear-mid-mounted 4.0-liter, twin-turbocharged V8 engine that produces 804 horsepower and 590 lb-ft. of torque. That sends power to the rear wheels via a 7-speed dual-clutch transmission. If you dare to buy this and actually drive it rather than stick it in a garage, it'll zoom from 0 to 62 mph in 2.8 seconds and 124 mph in 6.8 seconds. The car's top speed is 203 mph.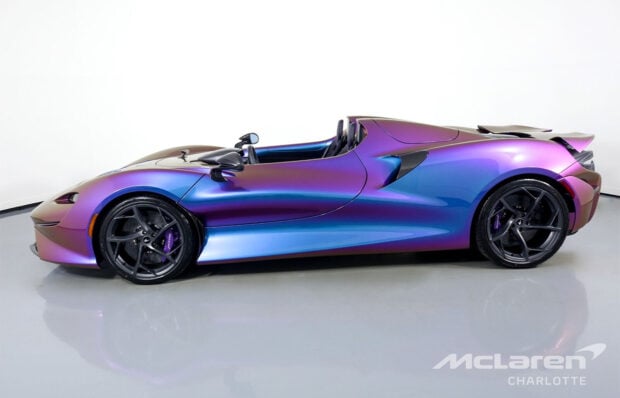 The two-seater has no windshield or roof, but it has an active air system that's designed to create a turbulence-free zone over its occupants. I'd still drive it with a full-face helmet since I don't like catching bugs in my teeth. It also has a deployable rollover protection system, which is good for a car without a roof.
Designed to be the lightest road-legal McLaren ever, the Elva weighs just 2798 pounds in large part thanks to its carbon fiber chassis and body. The car is fully loaded and is covered in MSO's exquisite color-shifting Pacific Colourstream gradient paint, and has matching purple brake caliper covers. Naturally, it has billionaire doors like all good McLarens do.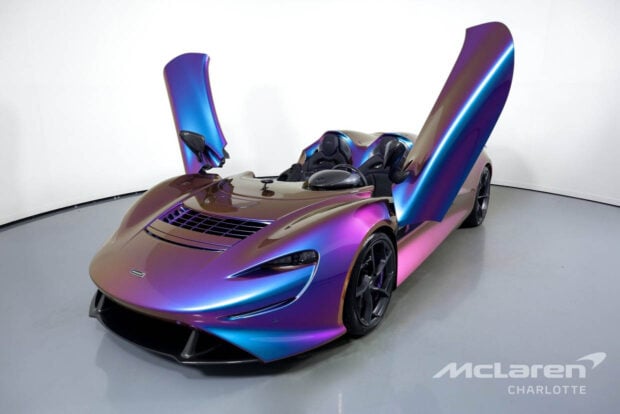 The dealership is asking $2,099,996 for this exceptional car, which isn't so bad when you consider that the base price for an Elva with no options was $1,690,000 when it was announced in 2019 and they ended up making less than half the originally-planned quantity. You can check out the complete auction listing on eBay.