Tesla Model X: AWD Crossover
tesla | November 7, 2013
---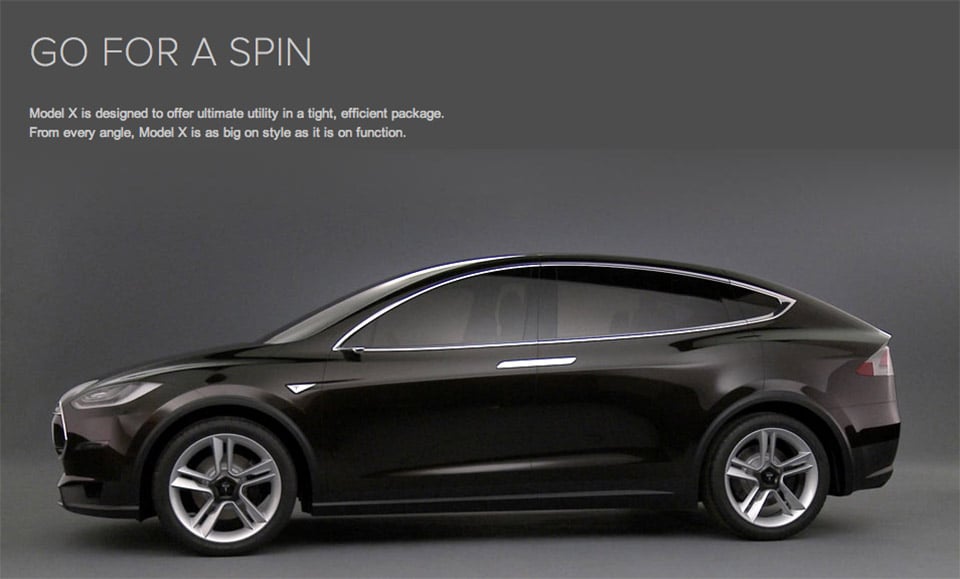 The Tesla Model X was first announced by Tesla co-founder and CEO Elon Musk in February of 2012 and the model appeared in October, 2013 in its Palo Alto showroom with deliveries beginning to customers in 2014.
The Model X comes in two performance packages, with the more powerful model dubbed the "Model X Performance." Each model has a dual all-wheel drive electric drivetrain equipped with either a 60 or 85 kWh battery and is expected to have a 0-to-60 time of less than five seconds. The vehicle has three rows of seating and distinctive "Falcon Wings" that open upward to provide easy access.
It is expected to be priced comparable to a similarly equipped Tesla Model S.
Images courtesy of Tesla Motors and TechnologicVehicles.com.