Cadillac Elmiraj Concept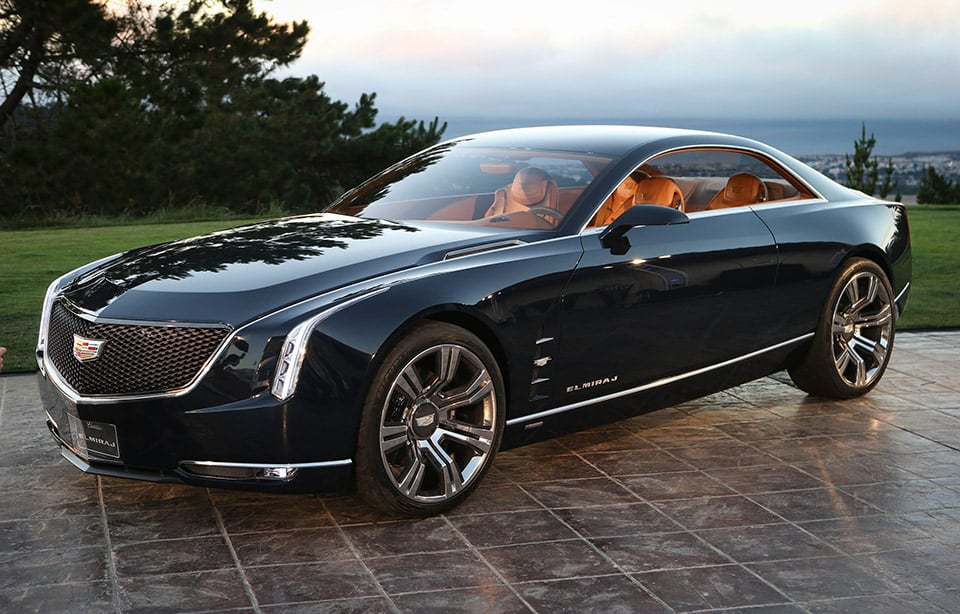 The Elmiraj is Cadillac's next evolution of the Ciel Concept and the second in a series of three concept cars that hint at what a top-of-the-line Cadillac could look like in the future. The vehicle features a honeycomb front grille, sleek nearly vertical headlights, and an updated Cadillac emblem.
The interior is designed to accommodate up to four adults in sheer comfort, surrounded by camel-colored leather and handpicked fallen Brazilian Rosewood trim. Under the hood sits a 4.5-liter twin-turbocharged V8 pushing out more than 500 hp. And the driver's dash contains an analog tachometer and speedometer in front of a high-resolution screen that displays information directly from a forward-facing camera.