Concepts from Future Past: Cadillac Cyclone
1950s | 1959 | cadillac | retro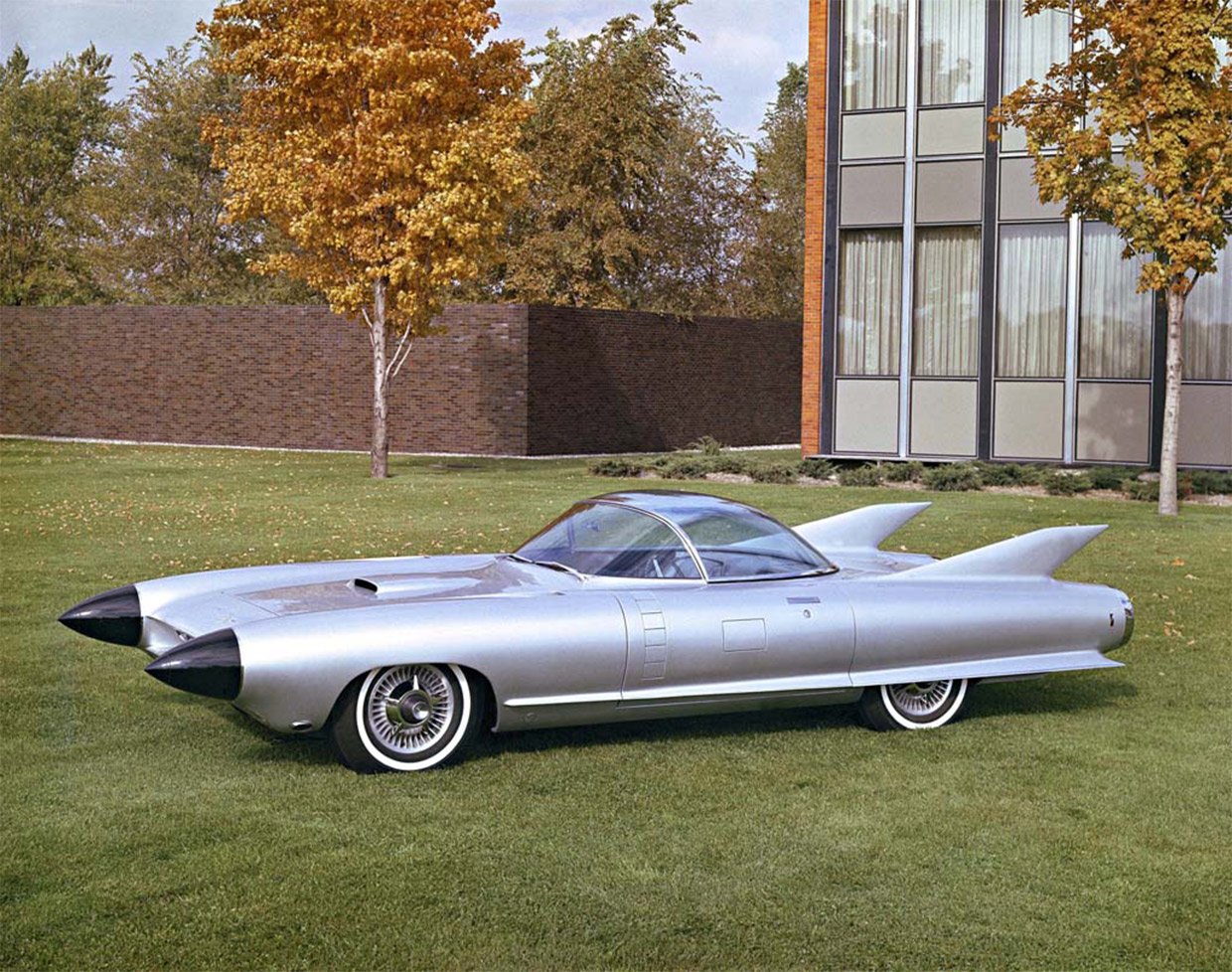 Let's take a trip back to the 1950s, a time when aviation was on the rise, and rocket ships were the future. This set the perfect stage for the design of sleek and streamlined vehicles, some of which looked like they could launch into space. One such example was Cadillac's 1959 concept car, the Cyclone.
Designed by the legendary Harley Earl, the Cyclone was designed as a glimpse into the future of transportation. The lengthy coupe had a retractable bubble canopy over its passenger compartment, sliding electric doors, and rocket-inspired nacelles running down each side of the car, with missile-like tips and fins in the back. It also had some nifty headlights which folded up above the grille, then descended into place when needed.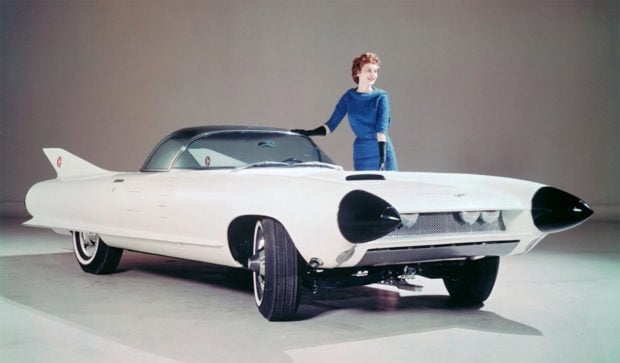 The rear-wheel drive rocketship featured a 325 horsepower, 390 cubic inch V8 engine under the hood, and had a fully-independent suspension setup at each wheel. Among its innovations were an exhaust system that sent its output in front of its front wheels, along with a radar-based collision avoidance system that certainly was prescient of technology that wouldn't become commonplace until 60 years later.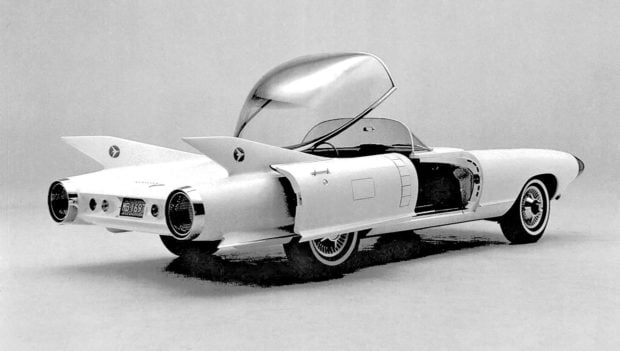 You can check out the prototype Cyclone in action in the video below: