Kode9 Sports Car from Ken Okuyama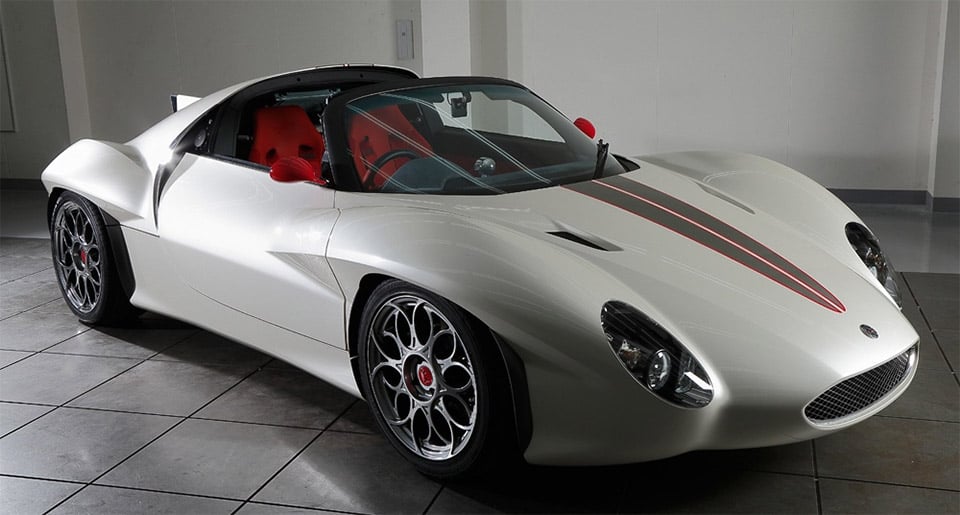 Designer Ken Okuyama used to work at Pinanfarina, where he was in charge of the design for cars like the Ferrari Enzo and 599, started his own design firm in 2006. Okuyama's latest creation is the lightweight, mid-engine Kode9 sports car.
The car weighs in at just under 2,000 pounds and comes with a 2.0 four-cylinder engine from a Honda Type R Civic that puts out 370 horsepower. The design and custom-made body reflects the retro styling through the oval front grille and bulging wheel arches. Does this car remind anyone else of Speed Racer's Mach 5?