Ford Returns to Factory Racing with the Mustang GT3 Race Car
ford | Ford Mustang GT3 | imsa | Race Cars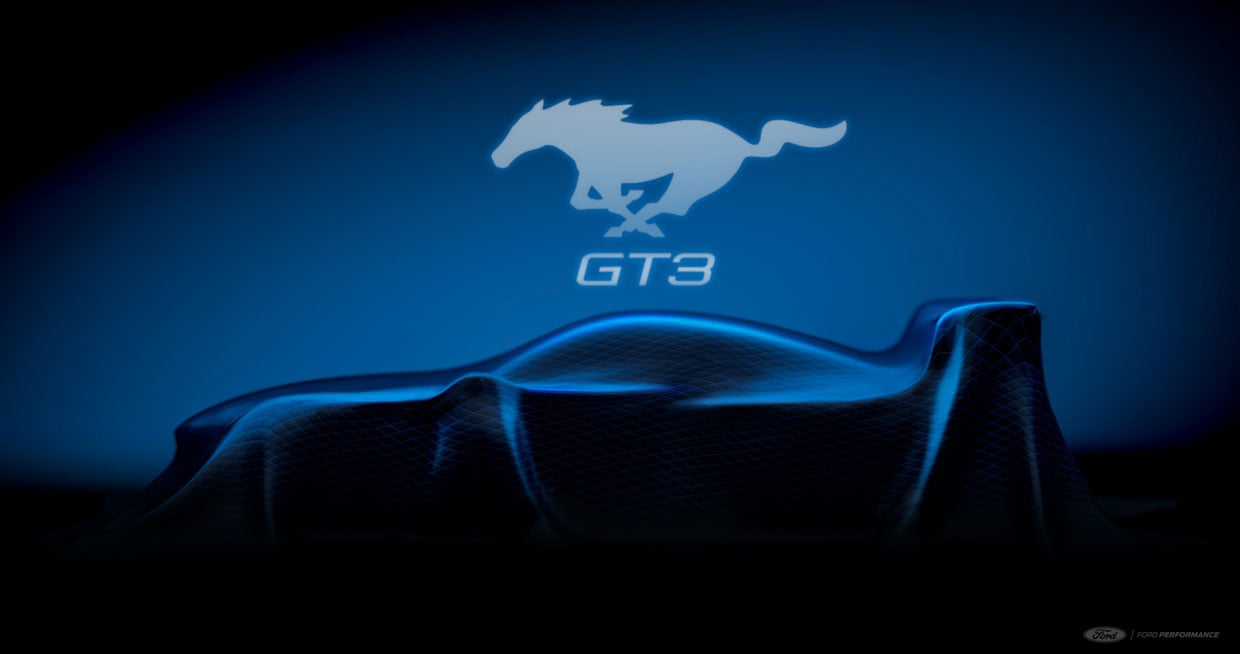 Ford Performance has confirmed that it is returning to factory-backed IMSA racing with a team that will be managed by Multimatic. The two-car team will race a new Ford Performance Mustang GT3 car that Ford teased at the 2022 24 Hours of Daytona. The vehicle will be ready to participate in the 2024 IMSA racing season.
The car is currently under development, and while we don't know what the final car will look like, we have a few details about the vehicle. We know power will come from a modified 5.0-liter Coyote-based V8 engine, the same engine that's been powering the Mustang GT in one form or another for more than a decade. The custom V8 engine for the racecar will be built by M-Sport from Cumbria, England.
While the engine will be based on the production V8 used in the Mustang road car, this one will be built specifically to survive the rigors of endurance racing. The car will have a custom Short-Long Arm suspension in the front and rear. Other features known about the car right now include a rear-mounted transaxle gearbox, carbon fiber body panels, and an aerodynamic package built specifically for GT3 targets. We can expect Ford Performance to reveal more details about the Mustang GT3 in the coming months.