Audi's A8 L Security: Like a Safe Room on Wheels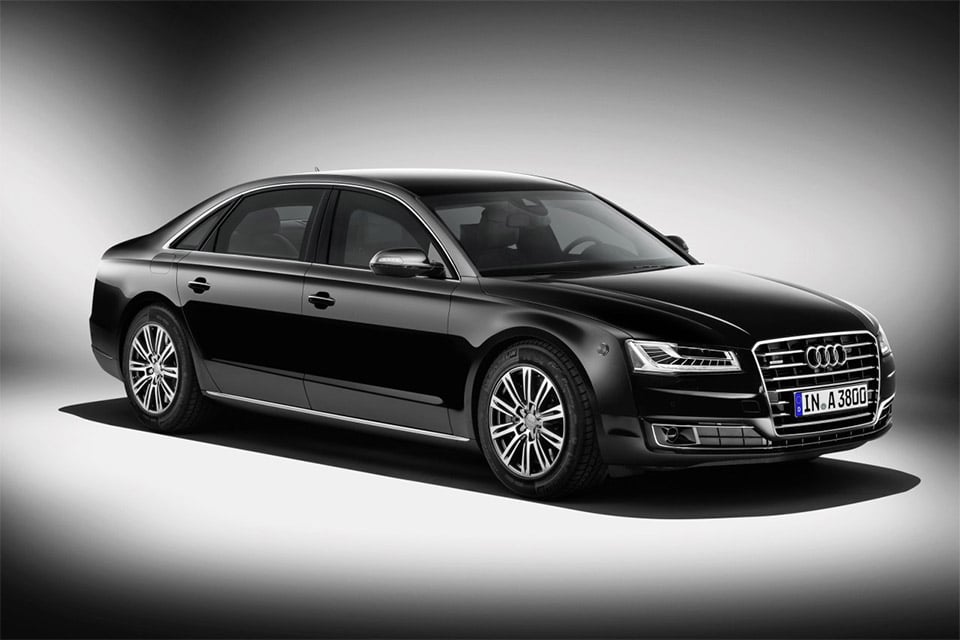 Audi has announced the most exclusive model of its luxury A8 touring sedan line, the A8 L Security. Available in either a 4.0 liter V8 TFSI or Audi's 12-cylinder 6.3 liter W12 FSI under the hood, the A8 L Security matches the performance of Audi's production versions of the A8. In fact, it's not until we look at the safety and security features of the vehicle do we see how it differs from a production A8 L, and what Audi's hidden away is sobering.
Audi attaches the "Security" moniker to the vehicle because the Audi A8 L Security has been officially certified by the German Ballistics Testing Center in Munich; it complies with the requirements of the class VR 7 ballistic protection standard in accordance with the BRV 2009 guideline. That's right, you could take a bullet in this thing and then some. In order to be certified, a vehicle's body panels and glass must withstand firing with NATO sub-caliber ammunition. In the trunk the A8 L Security has a communications box that houses the control units for the vehicle and communications electronics, as well as a supplementary battery and elements of the optional components that increase passenger protection still further.
And you can take security even further with additional, optional equipment such as an emergency exit system, a fire extinguisher system, an emergency fresh-air system and more. Even with the additional security equipment, the A8 L Security can do 0-to-62 mph in 7.5 seconds with the V8 or 7.1 seconds with the W12. Undoubtedly, if you're in the market for a luxury sedan that provides maximum protection and the ability to get away quickly if necessary, the A8 L Security may be just what you're looking for.