Red Bull Frozen Rush 2014: 900hp Snow Racing
The inaugural Red Bull Frozen Rush event took place on the snowy mountainside of Maine's Sunday River resort. With eight 900 horsepower Pro4 trucks competing on a figure-eight course with a steep climb, lots of snow, and even a cross-over jump, the racing was intense, to say the least.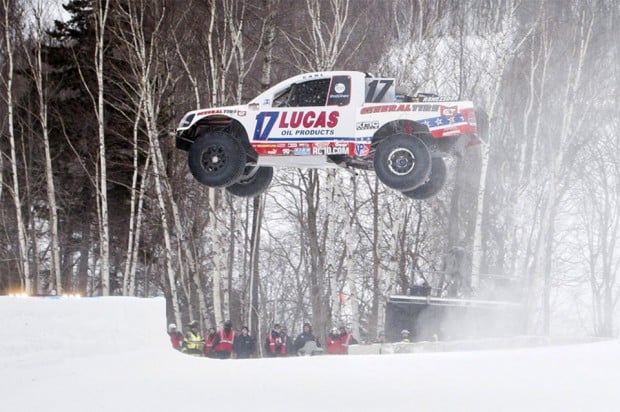 Each head-to-head race consisted of two laps on two courses that cross over. Each driver drove once on the red course and once on the blue with total time determining the winner. The over 10,000 spectators got to witness Ricky Johnson win the first ever Red Bull Frozen Rush event.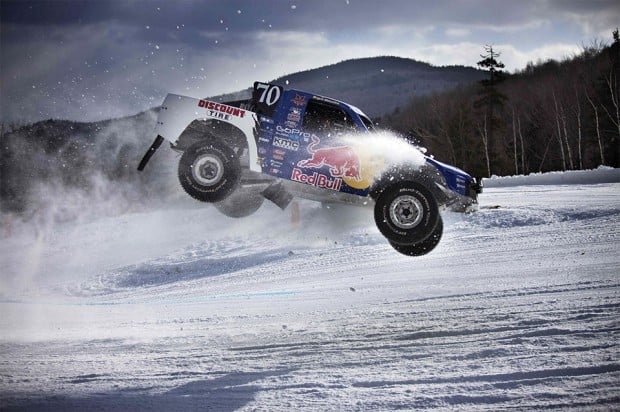 Be sure to watch Ricky Johnson's POV race footage below along with what goes into setting up these off-road monsters for the snow.