Custom Extra Terrestrial Vehicle Still Can't Fly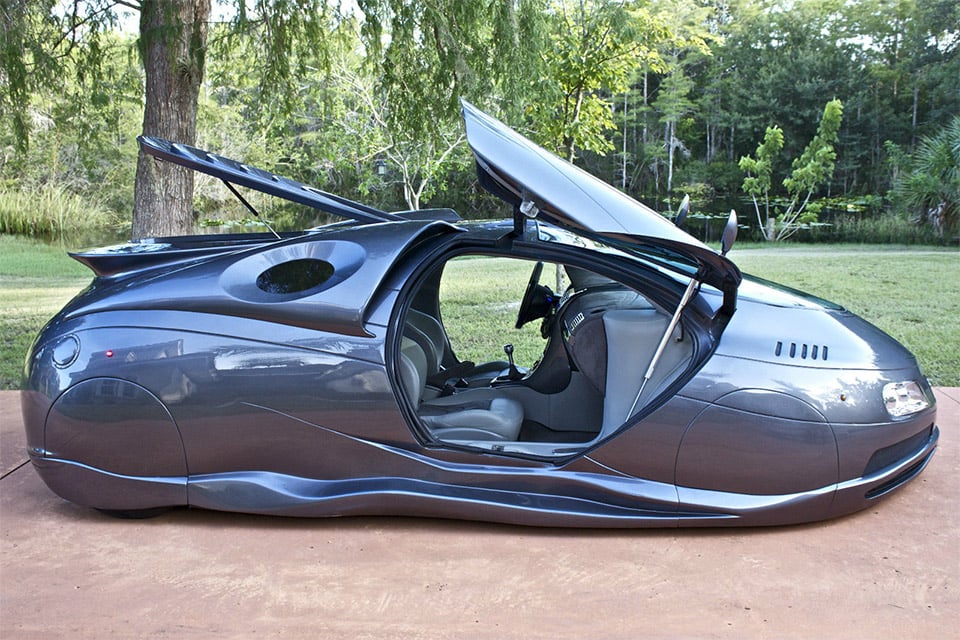 Custom car builder Mike Vetter, owner of The Car Factory, creates some amazing custom vehicles. One of his latest creations is a version of his ETV (Extra Terrestrial Vehicle) line of cars. This car, which apparently comes to us from the future, has a 270hp engine under its space-hood, with Lamborghini doors, and a custom-made body. Most of the exterior is built-from-scratch from fiberglass and carbon with a tubular steel frame and an LED color-changing lighting system underneath. It even has a back seat, for the little aliens.
This one sold for $190,000(USD), but this isn't Mike's first ETV, so if you're in the market maybe he'll build a custom one for you, space cadet.