Concepts from Future Past: GM's Turbine Firebirds
gm | February 22, 2014
---
In the 1950s, General Motors was working to develop a car powered by a futuristic engine that was the darling of the jet age: the turbine. We're not talking about strapping a jet engine to a car a la Wile E. Coyote, but rather a gas turbine engine. Unfortunately, turbines are notorious gas guzzlers (just ask Jay Leno, who built his own a few years ago).
In 1954, GM unveiled the Firebird I, a car that could reach speeds of 230 mph.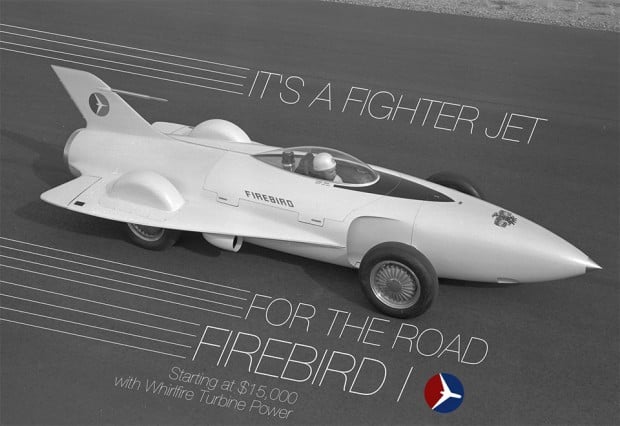 In 1956, the Firebird II was introduced, which was even more powerful and was meant to latch onto the public's fascination with the jet age of the future (and some terribly high-pitches singing).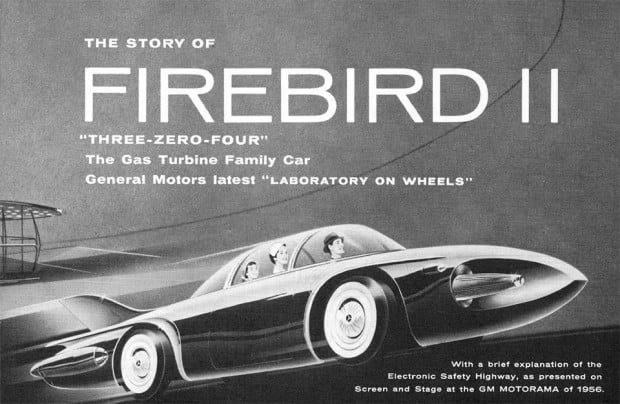 The third design in the series, aptly named the Firebird III, was launched in 1959. The car came with a "sonic key" that used sound waves to open the door and start the car. (The turbine sound reminds us of Adam West's Batmobile from 1966.)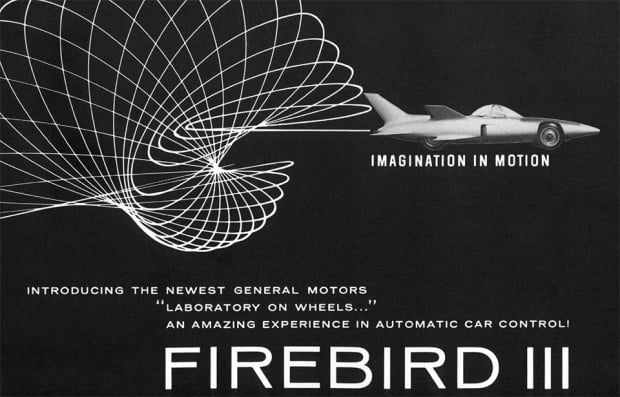 GM's turbine-powered program was shelved at the end of the 1960s. Seems we won't be "taking off on the highway of tomorrow" just yet.