Infiniti Q60 Pays Tribute to Bobby Unser at Amelia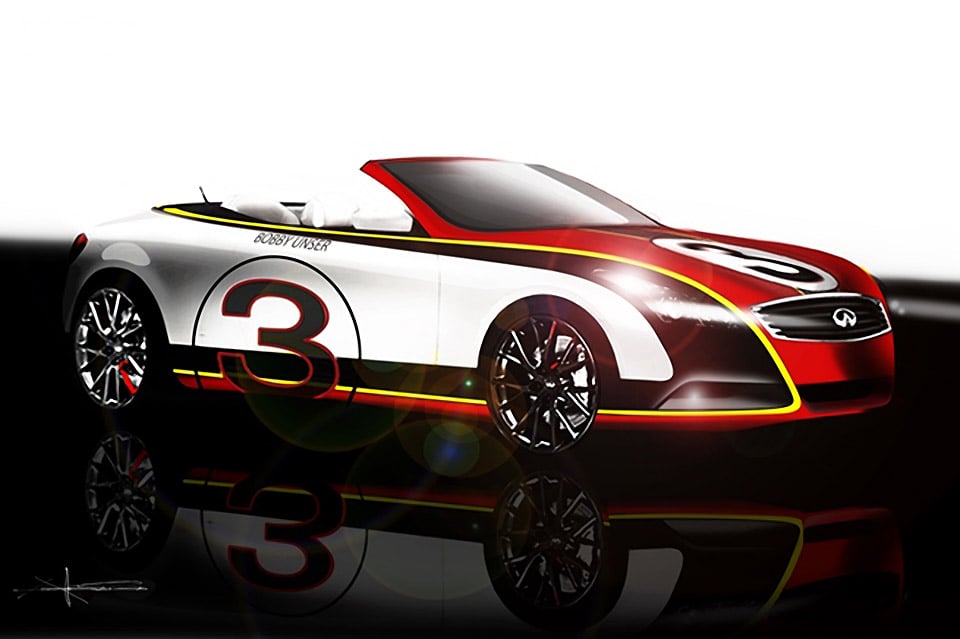 Bobby Unser first won the 1968 Indianapolis 500 then went on to repeat his victory in 1975 and 1981, solidifying his place in racing history. Infiniti has crafted a Q60 convertible based on Unser's red, black and yellow livery from his 1968 win and the car was on display at the Infiniti pavilion at the 2014 Concours d'Elegance on Amelia Island.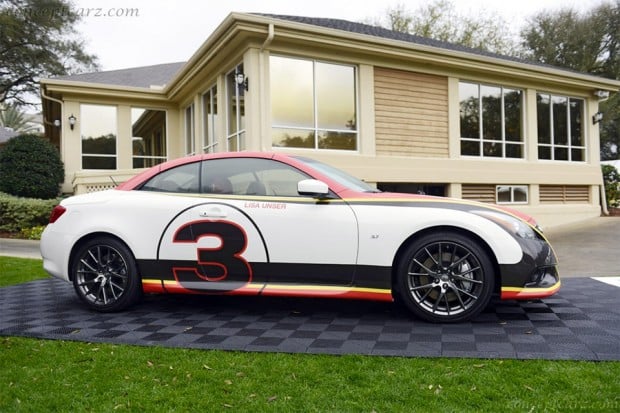 The design was spearheaded by Infiniti's worldwide Design Director Alfonso Albaisa who worked with the Indianapolis Motor Speedway Hall of Fame Museum to bring it to fruition.
We're not sure what Unser himself thinks of the ride, since the Q60 is overdue for a design update and these colors just don't work for us. At any rate, it's great to see Infiniti saluting the legendary driver.
Bobby Unser image courtesy of Complex. Q60 photo: ConceptCarz.