Concepts from Future Past: 1960 Plymouth XNR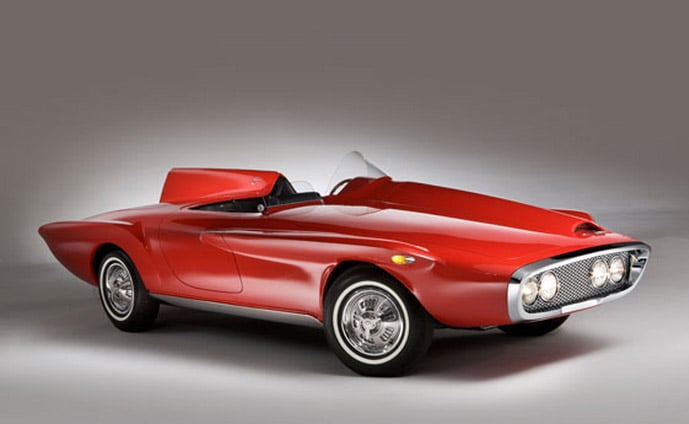 Chrysler's lead designer Virgil Exner was responsible for many wonderful concept cars from Plymouth, including this radical asymmetrical concept car from 1960, the Plymouth XNR. The car was built as a two-seater but had a huge headrest/tail fin behind the driver's seat reminiscent of the Jaguar racing cars of the day and was better suited to a single occupant. From its striking front grille with quad headlights to the rear "x-motif" bumper, the car made plenty of waves when it was first unveiled and continues to turn heads today.
Only one of these cars was ever built and Jay Leno ran into former owner Karim Edde and the XNR at Pebble Beach back in 2012. Edde found the car, formerly owned by the Shah of Iran, in Beirut and Edde had it restored and owned it for about 23 years. Soon after Leno's video was made the XNR was sold at auction by RM Auctions for $935,000(USD).
The car's passenger seat was normally covered with a metal tonneau which could be removed to make it a two-seater. But the passenger would still have to suffer with a tiny fold-down windshield which probably didn't provide much protection. Plymouth pointed out in the brochure for the XNR that the car's entire design is concentrated around the driver, and that certainly rings true.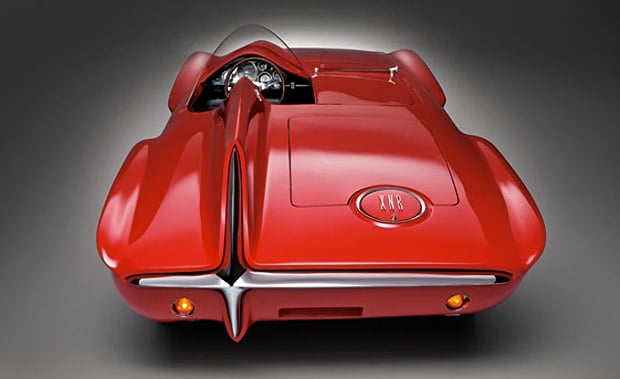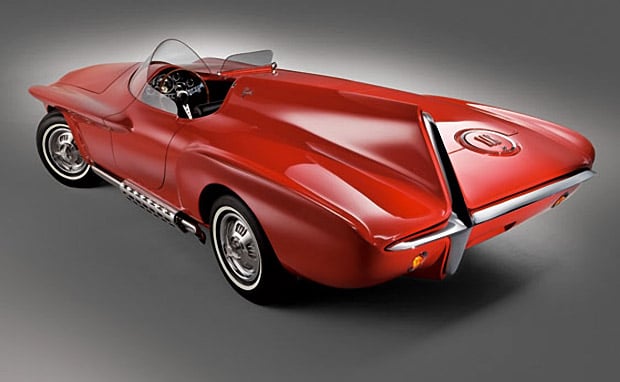 Exner even carried over the asymmetrical design to the engine with a Valiant's 225 Slant Six mounted at a 30-degree angle. The engine was capable of pushing out more than 200hp and the car could reach speeds of more than 150 mph. Exner himself had the car to 143 mph during his own testing.
Images courtesy of RM Auctions.